Courtney Ralph Wins the Seton Award!
On Monday, January 31, Cathedral Catholic High School junior Courtney Ralph won the second annual San Diego Catholic Seton Award. This award was established by the National Federation for Catholic Youth Ministry in 1980 and is designed to recognize contributions to the field of youth ministry.
Elizabeth Ann Seton, the namesake of the award, was born in New York in 1774 and, after becoming a young widow, she discovered Catholicism in Italy. After returning to the US, she entered the Catholic Church and moved to Maryland where she founded the Sisters of Charity of St. Joseph's, the first community for religious women in the US. She began St. Joseph's Academy and Free School, which was the beginning of Catholic education in the United States. Mother Seton was canonized in 1975 in St. Peter's Square by Pope Paul VI. She was the first US citizen to be given the title of Saint. Her legacy continues on in religious congregations in the US and Canada, whose members work on meeting the needs of people living in poverty. 
After being mysteriously called into Ms. Marlena Conroy's office, the Seton award was presented to Courtney on a Zoom with leaders from the Diocese of San Diego. A panel of seven judges had reviewed Ms. Stacy Wells', Dean of Mission & Ministry, nomination and Courtney's Flipgrid video explaining how she lives out her faith. Courtney's rewards for winning the Seton award include a $500 college scholarship, a signed certificate from Bishop Robert McElroy, and a congratulatory letter from the Director of Schools in the Diocese of San Diego, Mr. John Galvan.
Ms. Wells describes Courtney as "one of our most kind-hearted, genuine, respectful students. She lives her faith joyfully as Christ to others. She created a program to bring Thanksgiving meals to families during Covid. She is a true servant leader in ASB and Campus Ministry and an exceptional student taking many challenging courses."
Hopefully this inspires others to go for what they believe in and never give up!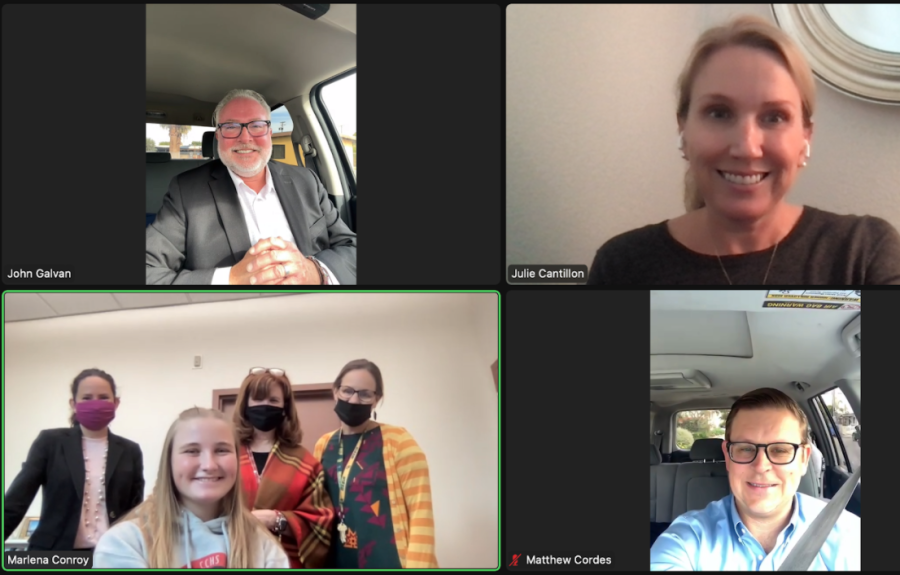 Leave a Comment
About the Contributor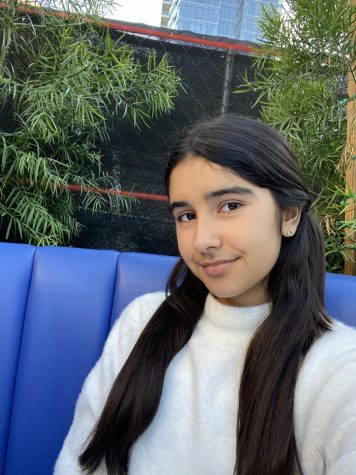 Valentina Montenegro-Venero, Staffer
Valentina Montenegro-Venero is a staff writer for El Cid Online and Presidio. She is a San Diego born Venezuelan and Spanish sophomore. Before attending...