Venerating veterans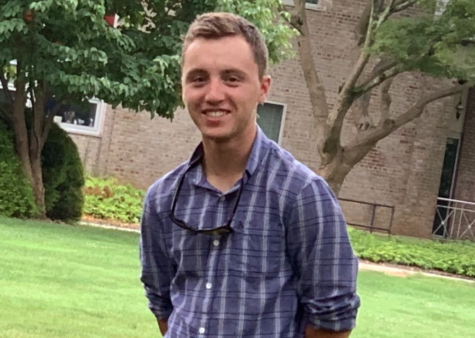 More stories from Alex Woodmansee
Eight years after Lance Corporal Victor A. Dew lost his life in combat, Staff Sergeant Freddy Torres could not have felt more privileged to partake in Corporal Dew's honorary pre-game ceremony before the Honor Bowl hosted at Cathedral Catholic High School Saturday night.
"We think about these men every single day, and they are not forgotten," Sergeant Torres said. "We want everyone here to understand to a certain extent what we go through. We think about these guys every day because they have given their life for us."
The Honor Bowl reminds Sergeant Torres of his days as a high school athlete.
"I looked at my idols, mentors, and dudes that had an influence on me, and I tried to be that same person," Sergeant Torres said.
He will always remember the wide eyed, attentive players looking up to him as he delivered the pre-game speech in the locker room, knowing he was a big influence on them that night, Sergeant Torres said.
"[The Honor Bowl] does a really good job of integrating the military into the event," CCHS head football coach Mr. Sean Doyle said.
The Honor Bowl was started by a football coach in Sacramento, who has a military past of his own. After witnessing his own sons come back from deployment with injuries, both physical and mental, he felt compelled to do something.
"The Honor Bowl was started with the intent to raise money for veterans," Mr. Doyle said. "The money originally went to creating [all-terrain] wheelchairs for disabled veterans. Around three years ago they started to raise money for [service dogs for the veterans]."
"With this being my first Honor Bowl on varsity, it was an amazing, once in a lifetime experience that I surely will never forget," Trevor Wahl '20, a CCHS wide receiver, said. "My favorite part of the game was running out of the tunnel at the beginning of the game through the smoke and the flashing lights."
The veterans' pre-game speeches inspired and motivated many of the players and coaches, Wahl said. After hearing a speech about having a "will to win," the players were fully prepared to give their all on the field.
"The 'will to win' in [the players] perspective is knowing mentally and physically that our team is well trained and prepared to go out onto the football field as the soldiers were on the battlefield," Wahl said. "Our goal is to win and to sacrifice everything for the person to our left and right in order to succeed."
"I would definitely say the 'will to win' was with each and every one of us during every second of that game as well as during the team dinner, team Mass, and warm ups."
About the Contributor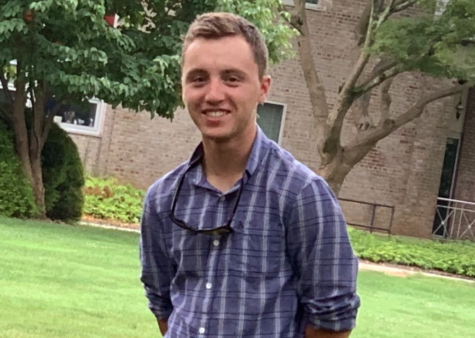 Alex Woodmansee, Photo Editor
After my first year as the Sports Editor for El Cid, I progressed to Photography Editor, as photography fits my skill set very well. I originally joined...