Seventeen senior athletes sign National Letters of Intent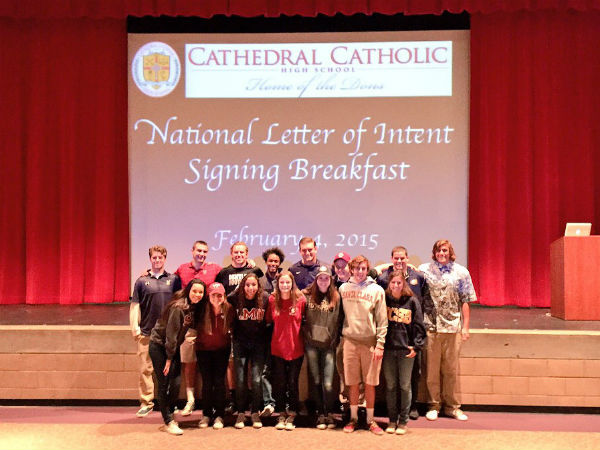 Every year, Cathedral Catholic High School produce a fresh batch of star athletes, sending them off to compete at collegiate and professional levels. They receive the training and support they need to blossom into star athletes, but their success shines most in their endeavors after graduation.
Last year, we let go numerous star athletes like Brady Aiken, the former number one pick in the MLB. Yet this year, we show an unprecedented amount of athletic potential in our Class of 2015. Our students will participate in Division I athletics at top-tier universities, some of which include Stanford, Yale, and Boston College.
At 7:30 am February 4th, recruited Cathedral Catholic athletes gathered in the Guadalupe Center for a National Letter of Intent Signing Breakfast. There, fifteen of our seniors and their families, teachers, counselors, and coaches grabbed a chocolate chip muffin or a chocolate sprinkled donut, drank some coffee and orange juice, and sat down at a table ready to sign.
Two other Cathedral athletes signed their letters of intent at the Hall of Champions instead of the Guadalupe Center. Soccer player Melissa Lowder signed to Santa Clara University, and sand volleyball player Jeni Clark signed to Louisiana State University.
Several football players signed their letters in the theater, including quarterback Clayton Dale (Bentley College), lineman Jackson McCullough (University of Montana), linebacker Jack Onstott (Naval Academy), tight end Daniel Plum (University of California, Davis), wide receiver Courtney "Coco" Richardson (Wayne State College), lineman Ray Smith (Boston College), linebacker Casey Toohill (Stanford University), and lineman Jacob Van de Grift (Yale University.)
Our Lady Dons soccer team was represented as well with forward Jessica Clegg (Universtiy of California, Santa Barbara), midfielder/defender Shelby Cormier (Loyola Marymount University), midfielder/forward Alyssa Fiddes (Santa Clara University), defender/midfielder Kelsey Irwin (Virginia Tech University), midfielder Riley Marshall (University of California, Davis), and Duffy Moyer (Santa Clara University.)
One of our Dons water polo players also committed to play at the collegiate level. Cathedral Catholic senior Patrick Collins committed to the water polo team at Santa Clara University where he plans on attending business school. "I never thought I'd be playing water polo in college," the CIF champion goalie said. "I just woke up one day and was like, I'm gonna go to college for water polo." Patrick said he is also excited for Santa Clara's music program because it "offers a lot." (Check out Patrick's band here if you haven't already!) Now that he is pursuing collegiate athletics, he wants to make sure that other students follow their dreams as well. "Don't give up, even though it gets hard," he said.
Another senior and star football athlete, Jacob Van de Grift is attending Yale University next year. "I'm grateful for the opportunities Cathedral gave m. I wouldn't be where I am today without them," he said. Leaving the Cathedral Catholic football family and moving onto playing at the collegiate level, Jacob, or "Vandy," is most excited about "all the great people and being able to build my character, and most importantly finding who I am," he said.
Cathedral Catholic has been blessed to train and help shape these athletes for the length of their high-school careers. They've broken records, won championships, and accomplished incredible physical feats together. However, that didn't mean their accomplishments came without challenge. They've had to push themselves to the expectations of coaches, and to achieve such success, had to fight numerous obstacles. It is that determination Cathedral fosters that makes our athletes phenomenal. And even though Cathedral pushes students to the best of their ability, senior Vandy said that in the end it all depends on your own self-drive. "What you put in is what you'll get out."
About the Writers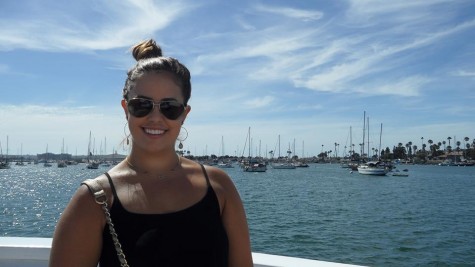 Micaela Dea, Assistant Editor-in-Chief, Sports Editor
Bonjour!! My name is Micaela Dea and I am a senior here at Cathedral. I have been on the El Cid staff for two years now. I enjoy watching sports and going...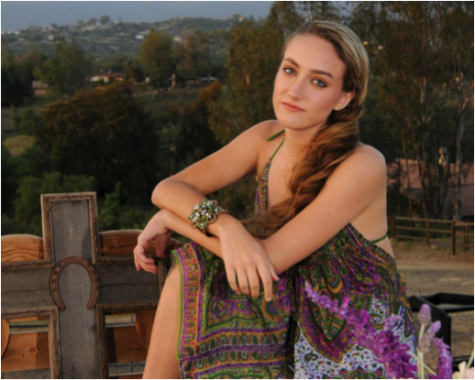 Michelle Leonard, Staff Writer
My name is Michelle Leonard and I'm a senior here at Cathedral. I'm interested in psychology and law, and am pursuing these by working in the Law offices...