Starting off scoring
Starting its season with a win, the Cathedral Catholic High School girls varsity soccer team beat Westview High School last week in the Butch Lee Memorial Tournament. 
Kelsey Branson '22 and Sophia Aragon '21 found the back of the net, propelling the Dons over the Wolverines, with Branson scoring one goal and Aragon two. 
Although it was their first match of the season, the Lady Dons performed as a unit. 
"We have a lot of great new players on our team, and I was really happy with the way we connected as a team right off the bat in our first game," CCHS student and varsity soccer team member Kelsey Branson '22 said. "We had only practiced a few times together, and I believe we did an amazing job communicating on and off the field."
Branson praised the team's ability to communicate and connect.
"Our bond as a team is already great," Branson said. "You can tell that everyone wants to fight and give it their all for the team." 
About the Writer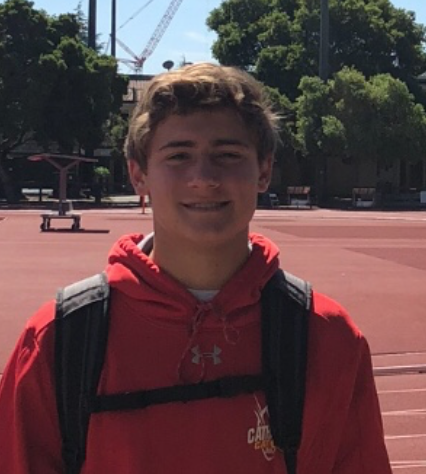 Jared Schenk, Copy Editor
As Copy Editor for Cathedral Catholic High School's student-run newspaper, El Cid, I am already understanding the importance of reporting quality news...