Maintaining momentum
The Dons battle the Highlanders.
Hoping to secure coach Sean Doyle's 200th career win, the Cathedral Catholic High School varsity football team takes on the Highlanders tonight at Helix Charter High School in an annual matchup that showcases two of San Diego's best teams.
CCHS (3-0), currently ranked eighth ranked in the nation and third in the state, looks to extend its win streak against HCHS (1-1) in its first away game of the year.
Top 10 all-time in San Diego and with 357 rushing yards this year, HCHS running back Elelyon Noa '20 broke the HCHS record for career rushing yards previously held by Mr. Reggie Bush, HCHS alumnus and former National Football League player. 
The Dons are familiar with Noa and are prepared for his style of play, CCHS cornerback Deeshon Swafford '21 said.
"Coming into the game, we know that he can be contained," Swafford said. "We can't go into the game cocky because he'll make us pay for our missed tackles."
Last year the Dons defeated HCHS 31-20 in a competitive week three matchup, in which special teams played a big role.
The Dons and Highlanders account for the last four Open Division San Diego Section California Interscholastic Federation Championship victories, making each matchup that much more competitive.
About the Writer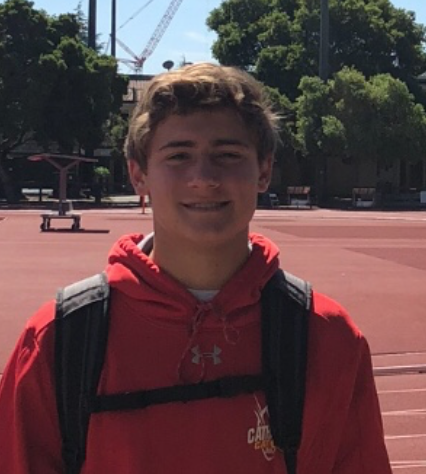 Jared Schenk, Copy Editor
As Copy Editor for Cathedral Catholic High School's student-run newspaper, El Cid, I am already understanding the importance of reporting quality news...