Doyle dynasty
After a close 44-41 win by the Cathedral Catholic High School Dons varsity football team last Friday against nationally-ranked Centennial High School, CCHS football coach Mr. Sean Doyle was recognized National Coach of the Week by Catholic Athletes for Christ, a national integrated network of Catholic coaches, athletes, and staff. 
"I believe the biggest impact Coach Doyle made on me in the last couple years is his ability to connect the sport of football, which I love so much, to the principles that will create a man ready to do his role in society," CCHS student and varsity football player Logan Berzins '20 said. "I will always look up to him as a role model and a fatherly figure, and I couldn't be more grateful for all he does to develop young men."
Coach Doyle's leadership creates a lasting impact on each one of his players and on the CCHS community, Berzins said. 
About the Writer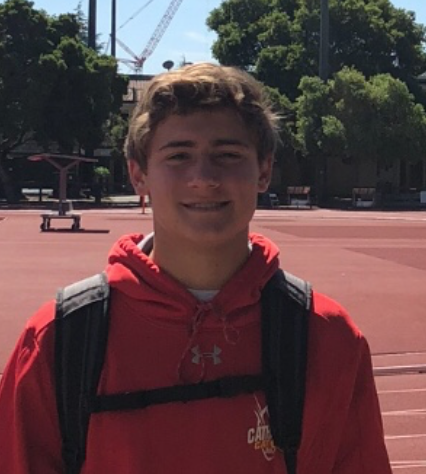 Jared Schenk, Copy Editor
As Copy Editor for Cathedral Catholic High School's student-run newspaper, El Cid, I am already understanding the importance of reporting quality news...