Thomas the tank
Cathedral Catholic High School student-athlete Thomas Notarianni '21 drives toward the hoop, lobbing in a layup between two defenders. While Notarianni falls to the ground, the ball circles the rim and falls in, despite everyone's expectations for such a sketchy shot selection.
An uninjured Notarianni gets up the court, and he jogs across the court to defend.
Nothing has stopped Notarianni from getting to the rim and making baskets the last few games. Plays like the one described above contributed to the team's success, as one can tell from his Saturday night's statistics against Christian High School.
Although Notarianni leads the team in points, he did so in the same way that Mr. Kobe Bryant became third in career points scored in the National Basketball Association, which was by taking a lot of shots.
"Notarianni is a special player because he can score the ball as well as anybody," CCHS co-captain and shooting guard Scotty Prunty '20 said. "He's been our leading scorer for the past two seasons for a reason."
Notarianni's aggressive playing style left him with a season field goal percentage of 42 percent (180/409 FG), which is ahead of Obinna Anyanwu '21, the second highest points scorer after Notarianni, by 20 percent.
"[A large part] of basketball is about taking shots that can win you games," Prunty said. "When you have a player that's as good as [Notarianni] is, it's in the best interest of the team for him to be taking the shots he's taking."
Although one may argue it does not make Notarianni's stat line look pretty, the bottom line is that it wins games. His high-scoring numbers put the Dons ahead of No. 8 Christian High School Friday night 65-55, propelling them into a home semifinal game on Tuesday night against La Jolla High School.
About the Writer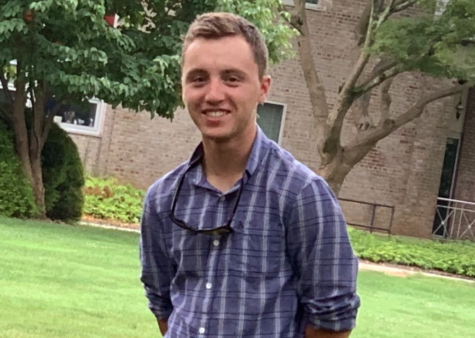 Alex Woodmansee, Photo Editor
After my first year as the Sports Editor for El Cid, I progressed to Photography Editor, as photography fits my skill set very well. I originally joined...