Anyanwu advances Dons
Layups, alley-oops and threes. The Dons varsity basketball team had it all in its game against Canyon Crest Academy as they defeated them 70-41. The game wasn't expected to be anything special, as most playoff games where the best seed plays the worst seed aren't really in question.
National recruit and Dons forward Obinna Anyanwu '21 led the team in scoring with 22 points and a field goal percentage of 71 percent (10/14 FG). He lead the team in rebounds, totaling 15, and ended the night on three assists, two steals, and two blocks.
"The opportunities just came to me," Anyanwu said. "I could have scored more if need be, but I'm just playing to win. I know what my team needs from me and I'm willing to do whatever it takes to win."
As per usual, Thomas Notarianni '21 helped in the win scoring 20 points with a field goal percentage of 53 percent (8/15 FG).
The Claver Center went quiet when Notarianni went for a layup in the fourth quarter and somehow rotated sideways mid-air and fell hard on his side. After slowly getting up a few seconds later, he continued to play and looked healthier as the game went on. No updates have been attributed to Notarianni regarding this incident.
The Dons take on Christian High School Saturday at 7 p.m. at home where they have a 1-1 record this season.
About the Writer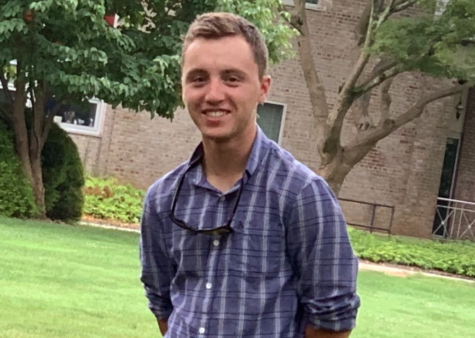 Alex Woodmansee, Photo Editor
After my first year as the Sports Editor for El Cid, I progressed to Photography Editor, as photography fits my skill set very well. I originally joined...