Dons split after forfeit
Cathedral Catholic High School students, parents, alumni, and staff were surprised after an announcement declared that there would
be no football game to attend this past Friday. What was supposed to be senior night for the Dons ended up cancelled in result of a forfeit from its opponent, Lincoln High School, due to a lack of healthy and academically eligible players.
The CCHS football players' reactions are split due to the news. Some of the players said they enjoyed getting a break this past week. Others are upset that they missed senior night, the last regular season home game before the playoffs.
Strong safety Matt Surprenant '19 does not seem terribly unhappy that he did not get to play.
"It has been a weird football season so far, and this hasn't really bothered us because we know this game is not going to affect us," Surprenant said. "[It's actually a good thing] because we get to rest and be perfect for the big games coming up."
Wide receiver Trevor Wahl '20, was excited to play this game, and he was disappointed for after he heard about the forfeit.
"It seems a bit strange that so many of their starters and backups were not able to play this weekend," Wahl said. "You would think that they would have at least a few players they could have brought up from junior varsity to fill in for the missing players."
The news attracted the attention of Mike Costa, a CCHS/Uni Alumni and host of the radio show Loose Cannons on Fox 5 Sports San Diego, who speculated about the event on social media. Since playoff seedings are first based on a team's win-loss record and second on its loss deficit, Costa implied that Lincoln may have forfeited the game so they could officially lose to CCHS by the least amount of points possible.
About the Writer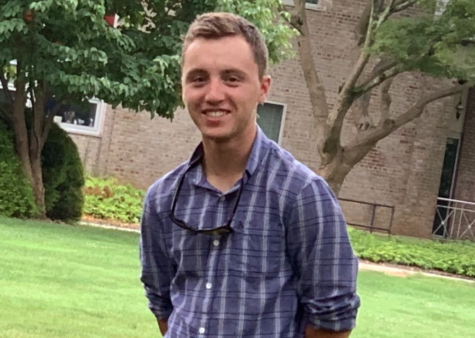 Alex Woodmansee, Photo Editor
After my first year as the Sports Editor for El Cid, I progressed to Photography Editor, as photography fits my skill set very well. I originally joined...