Tensions Rise on Del Mar Heights Road as Sports Seasons are on the Line
Last Friday, November 4th, the Lady Dons Volleyball team participated in the CIF Open Division Finals game against their rivals, the Torrey Pines Falcons . These two teams are the top two teams in San Diego and competed to call themselves the best team. They also happen to be 1.5 miles away from each other. Within every sport, these teams are constant rivals and often pack large crowds because of their highly competitive games, volleyball is no exception. Senior Ryleigh Patterson, a transfer student from Torrey Pines, also speaks on being a part of both sides of the volleyball rivalry "I was excited to play them again. It's always a really competitive match every time we play because we all know each other. Both teams play with something to prove but in a good way."
The last time the Dons and the Falcons competed in a CIF against each other was in 2019 for the CIF Open Division Championship. Now senior, Julia Blyashov, looks back on her first time being in the championship setting playing against Torrey Pines, she writes that "It was definitely heartbreaking losing to TP my freshman year. I always knew that Cathedral and Torrey Pines had that rivalry but I never actually felt it until we played in that final match. They were an awesome team who brought their fight and left it all out on the court. It's similar to how teams play against us now, leaving it all out on the court with nothing to lose. Teams are dying to be the team who takes us down and that just motivates us everyday. It was a full circle moment for me playing Torrey Pines my freshman year and then playing them again in the CIF Finals my senior year. We all had a goal to come in and keep playing how we played all season regardless of the outside noise and pressure. It was an exciting match and felt absolutely amazing coming on top, especially beating our rival team. Freshman Julia would have been so proud."
The two teams are set to face once again at the Cathedral Catholic Claver Center on November 12 for the 2nd round of State Championship after the Dons swept Lakewood and the Falcons swept the Mater Dei Monarchs. It's truly an all around Del Mar Heights rivalry with the football team also playing the falcons this Friday at Manchester Stadium. Be there and be loud to support your dons in their anticipated games of the season. Tune into the El Cid instagram (@cchsdonspress) for ticket links and game day themes.
Leave a Comment
About the Contributors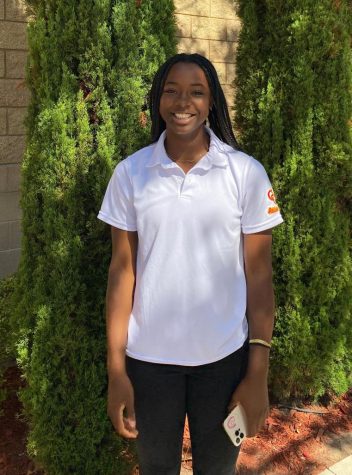 Noemie Glover, Staffer
Noemie Glover, a 17 year old senior, is someone you will get to know very well on her stories. Her love for sports is shown in her playing volleyball and...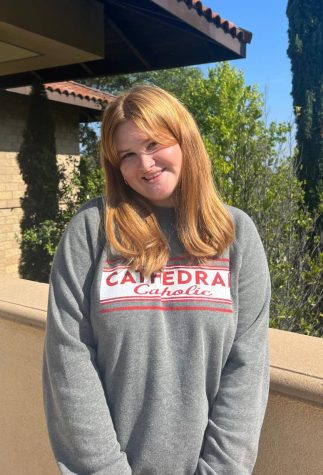 Julianne Cox, Staffer
What makes Julianne Cox unique? Her passion for journalism. This is her second year as a journalist, even though it has been in her DNA her whole life!...