Waterpolo Brotherhood
The Cathedral Catholic Men's Water Polo team is one of the most prominent teams on campus. When people think about the water polo team, there is one thing that people seem to think. They have a sort of brotherhood and team bond that not many other sports teams have.
Rarely, if ever, does one see any of the water polo players, not with some other players. This team spends so much time together throughout the entire year, that a special bond is formed between them. Bo Clemens '24 said, "team bonding helps us succeed because by being close with each other and having chemistry we can work together better which leads to better results in game." The team is full of very talented players, but as individual players they cannot succeed. This is why when bringing all of these talented players together, their team chemistry is the key to their success.
The team has come up against some very tough competition this season, but has fought hard and made every single game competitive. Playing against multiple top 20 teams in the nation is very tough, but the Dons fight every single week. Senior Holden Smith has said, "We have a very close team and during the games, it makes us want to work harder for each other." It is tough to get up for big games every single week, but the guys are so close with each other that they get the energy to get up for big games because of their teammates. Having a close team bond is a massive reason why the team competes in every single game.
The water polo team is one of the most well known teams from Cathedral in all of San Diego, and this all stems from how close the team is. Them spending so much time together is a massive reason for their success.
Leave a Comment
About the Contributor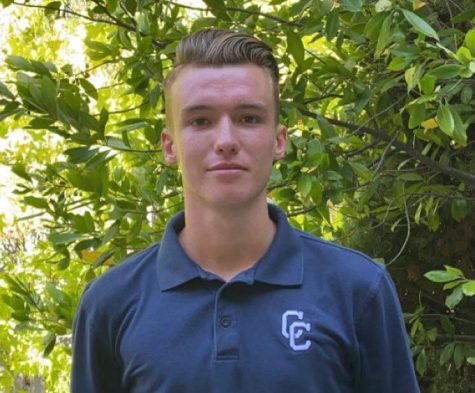 Hagan Ward, Staffer
Hagan Ward '23 brings excitement and a great attitude to El Cid Online. Hagan is an active member of the CCHS community and is a leader in ASB and a...