Dons Baseball: On and Off the Field
Cathedral Catholic's baseball team is a tight-knit community that practices both the physical and mental aspects of what it takes to be a well rounded player both on and off the field. 
The players of the team are provided with numerous resources, the first being multiple coaches that are just as passionate as themselves. Mr. Wiegand, assistant baseball coach and former pro-player said " I always knew I wanted to get back into coaching in some aspect and ultimately wanted to give back to Cathedral. It was a great opportunity to teach some of the kids here about the game since I was able to play at a higher level." 
From being on both sides of the situation, as a player and as a coach, Mr. Wiegand provides great insight to keep his players motivated and continuing in the right direction. He emphasized the importance of doing the little things that separate yourself from the other players.
"Be on time, control the things that you can control, have the things you need, and try to be mentally strong," said Wiegand. 
Being mentally strong is an extremely important factor for success. Senior standout player, James Castagnola, explained " It never helps yelling at someone when they mess up. Just having their back and being positive and having that positive energy in the dugout or the field, wherever we are, is important." 
The team is further working on this idea of strengthening not only their physical skills, but their mental ones as well. Once a week they meet up for mental training sessions. 
"Through the sessions we have had, I have already seen huge lengths of how far we have come as a team and community of 25 guys. I don't think we have had more chemistry than this," said Castagnola. 
So what exactly do they do in these sessions? 
As a team they developed a mission statement that best suited what they were striving to accomplish. From there, they did a chemistry and communication building relay race. 
"We had two teams and each team had one set of catcher's gear. Basically, we had to put it on the guy and he would have to run down and come back and then take it off, then the next guy would go. We were only allowed to use positive communication, feedback and instruction. Nothing negative," explained Castagnola. 
Outside of the incredible resources this team takes advantage of, they all use their peers as a resource to lift themselves up. 
Another senior standout player, Grady Gralewski, reflected on his favorite memory from his baseball career here at Cathedral. 
"Last season when the seniors went to prom, all of us underclassmen got to play and we won a really close game. It was amazing!"
The entire team has really worked hard to humbly celebrate their successes as well as bounce back from losses. 
"They are young but they are talented. We have a good mix of seniors, juniors, and sophomores this year so we all became close working together to win as a team and lose as a team," said Wiegand. 
If you are interested in being part of this incredible team, Castagnola suggests "I would be open to criticism for sure, be coachable and have a good attitude. It is extremely important. To be able to learn and adjust." 
Learning Baseball goes beyond the efforts given on the field during game time is significant for success in the long run. Cathedral's baseball team certainly develops these habits early on.
Leave a Comment
About the Contributor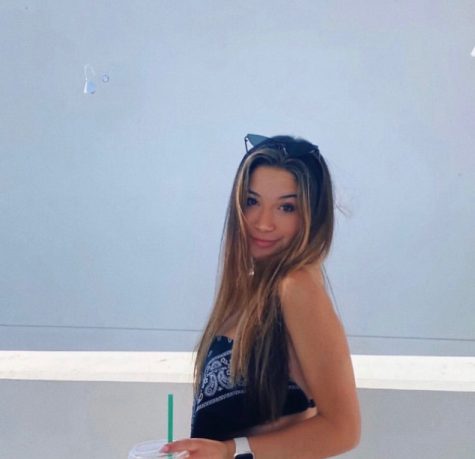 Breanna Laureti, Staffer
Breanna Laureti is a journalist with a keen interest in searching for and sharing the stories of her peers.  She enjoys creating captivating content and...