What Are Those? These Are Clothes.
The Met Gala is an exclusive event for celebrities to flaunt their fashion choices and interpretation of a theme. This year, the grandest museum in America chose to present an exhibition on Karl Lagerfeld: A Line of Beauty. With over 400 guests to the invitation-only gathering, figures from across the world gathered under the starlit night for their annual meeting.
El Cid had the pleasure of reuniting with Camila Abramowitz '24 and Hannah Wong '24, former staffers for our publication. This past year, the duo covered the Met Gala of 2022, critiquing and praising various unique pieces designed by extraordinary and mundane artists.
The duo first expressed their confusion over the theme, as it was to memorialize a rather controversial designer. While Lagerfeld may be remembered as a successful designer, he notoriously made very offensive comments. Wong recalls, "He was also saying [something along the lines of] 'Adele is too fat', and 'Lana Del Rey is full of implants,' and 'Heidi Klum is too heavy.'" It seemed laughable that such a problematic figure would be remembered rather than other designers who could have been memorialized instead, such as Gianni Versace.
A few celebrities did not attend the gala, for unspecified reasons that may be pertaining to this year's theme. For example, Blake Lively, known as the 'queen of the Met' to many fans, stated that she would not be in attendance. Zendaya, Katy Perry, Justin Bieber, Anya Taylor-Joy, Lady Gaga, Heidi Klum, Lana Del Rey, and Bella Hadid were also not present at the event.
Although the theme was unwanted, there were a few more notable figures that Abramowitz and Wong needed removed from the carpet- the Kardashian's and the Jenner's.
Kim K. was dressed in a few varying shades of beige and strings of pearls that could have been bought from Party City. Her daughter, North West, was also present at the event even with the age requirement being eighteen. Abramowitz remarks, "North, you're nine. Why are you wearing jeans? Why are you at the Met?"
Abramowitz continues, "[Kim's] outfit was thrown together, with pearls strapped on top of material. It just looked trashy. There was no fashion in it. It's like she just thought, 'What are some things I can throw together to make it scream 'Chanel?'"
Her younger sister, Kendall, was dressed in an outfit that paid homage to the Chanel collar. Although it was closer to the theme, viewers couldn't help but recall the outfit's ironic similarity to the viral meme that centered around her mom. Abramowitz describes, "Kendall's was cute but her outfit didn't read the room. It was not Met Gala enough. I feel like the sleeves were just horrendous, why were they eight hundred feet long?"
For the final Kardashian, Abramowitz expresses a lackluster comment, "Kylie matched the carpet. That's pretty much all. She didn't even look like she wanted to be there, but it's difficult to discern with all the surgeries she's had." Sure, Kylie was able to match the carpet, still, her dress was a few shades too extreme in comparison. Even then, would it be ideal to match a long run of fabric that more closely resembled Colgate toothpaste than a classy theme?
While many figures were shunned for their fashion tastes, a group that many viewers deemed to be successful, were those dressed by Thom Browne. This group of celebrities included Jenna Ortega, Janelle Monae, Olivia Rodrigo, Alexander Skarsgard, Teyana Taylor, Pusha T, Daniel Ricciardo, Shia Gilgeous-Alexander, and Sora Choi.
"I thought [the pieces] were all unique to each person. Any other person couldn't have worn it the same way," Wong explains. The designs clearly followed a theme that was reminiscent of a Tim Burton meets Karl Lagerfeld design, a standard not met by Burberry, who dressed their attendees in blinding blues and blacks.
While these designs were certainly good, the most iconic references to Chanel are the Chanel Brides. Dua Lipa, Penelope Cruz, Gisele Bundchen, Nicole Kidman, and Whitney Peak were dressed in beautiful Chanel gowns. Their carefully chosen outfits were most on theme, even if some were on the simpler side.
All Met Gala viewers were anxiously awaiting for a recreation of Karl Lagerfield's cat, Choupette. Three celebrities took unique approaches to honor Choupette- Doja Cat, Lil Nas X, and Jared Leto.
Doja Cat transformed into an ethereal rendition of Choupette. Dripping head to toe in stunning silver, which then transcended into a train emulating cat fur.
What truly tied Doja Cat's look together was a flawlessly applied prosthetic, converting her face into the one of a cat. The prosthetic solidified Doja cat's goal to recreate Langerfield's cat. Wong says, "Doja Cat took the cat route and elevated it, it was unique and high fashion." Meow!
Lil Nas X, was another celebrity who attempted to pay homage to Choupette. This unpopular look was merely a poor attempt based on a mediocre idea. Wong shares, "It left me speechless, in a bad way". Wong continues, "His outfit was blinding, what was he even trying to accomplish?"
Many viewers of the MET Gala shared Wong's beliefs regarding Lil Nas X's flawed concept. As a result, most claim he took the crown for this year's worst dressed.
The last cat of the night, Jared Leto. Jared Leto's look gifted viewers at home with humor. Dressed in a full cat costume, Leto stole the eyes of spectators and photographers alike. No, Leto's outfit choice wasn't "high fashion" but it sparked a conversation, even if it was a light-hearted one.
One of the best looks of the night was Anne Hathaway, wearing Versace. Hathaway's look was effortlessly cohesive. The fabric choice meshed together with pearls and gold safety pins, which paid a beautiful homage to Lagerfield's designs with Chanel. Hathaway's hair, makeup, and accessories complemented her features and the overall look. Hathaway completely understood the theme behind the MET Gala.
Model Anok Yai also did the theme justice with her creative interpretation of Chanel. The shining metallics dripped into a bejeweled array of thin beads. The gown's silhouette perfectly framed her bodice and pulled outwards from her hips before trailing behind her in a sheer black fabric.
Other figures that were well-dressed at this year's Met include Billie Eilish, Bad Bunny, A$AP Rocky, Rihanna, Conan Grey, and Jenna Ortega.
Every year, thousands of people around the world eagerly anticipate this spectacle of an event, waiting to see what peculiar outfits celebrities will be wearing. The drama and scandals that arise unite many audiences as new opinions begin to form. What will happen in next year's Met Gala? Wait and see what happens on the first Monday of May 2024.
Leave a Comment
About the Contributors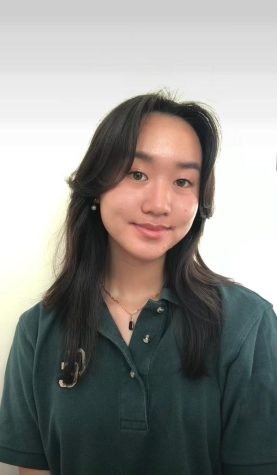 Hong-An Phan, Co-Editor in Chief
Born and raised in San Diego, California, Hong-An Phan is a student journalist for El Cid Online and a junior attending Cathedral Catholic High School....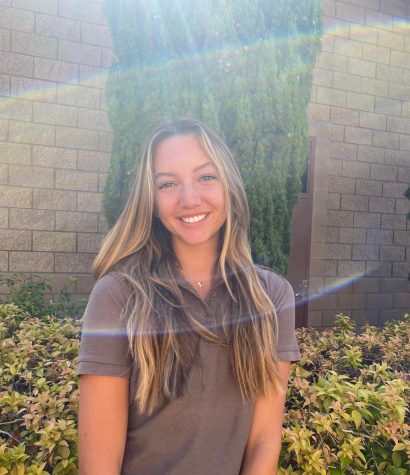 Brooke Johnston-Quirarte, Social Media Editor
Brooke Johnston-Quirate is a junior at Cathedral Catholic High School. Brooke was born in San Diego, California and her birthday is on August 13th. She...