CCHS Ignoring the Arts?
As art students throughout the years hear at Cathedral, we feel the need to take time to look back and express how we feel about the art programs.
Throughout my four years of attending Cathedral Catholic High School, I have taken art classes every year. Including, intro to art principles, 3d design, jewelry & metals 1, and jewelry & metals 2.
My experience in the art programs has changed my outlook on life and sculpted me into the person I am today. I am immensely grateful for the unwavering support I have felt from Ms. Brandebarry and Mrs. Rybicki the last four years.
Throughout my courses I have been taught lessons of watercolor, soldering, paper mache, and even stone setting. For all of these and many more I am grateful.
As students who have been in the arts programs at Cathedral Catholic since attending, sometimes we see what happens behind the scenes. We see amazingly talented students, much like Leean Remiker and Claire de Merlier flourish and share their art with the world.
Unfortunately, that also means we see art students constantly overlooked in our school system. Personally, I feel as a student athlete and a member of the art community, that Cathedral Catholic's focus is geared towards athletics, leaving academics and the arts in the cold.
Athletics at our school are highly publicized, mentioned almost everyday in announcements or CCTV. Unlike the art programs, they're given quick little mentions or simply cease to exist. Art events at our school are somewhat rare, the planning and participation of many students is hard.
I see Mrs. Rybicki and Ms. Brandeberry work day in and day out to make these big range of classes accessible to everyone. I wish more people would take the opportunity. I wish our art classes were as publicized and encouraged as sports at this school.
My experience with the arts department and classes at Cathedral has been nothing short of fantastic. This year was my first year taking AP Art, and I throughout enjoyed every minute of it. The arts department is so dedicated to building a creative, inclusive work environment for their students. When I completed art projects in class, I felt inspired by my classmates around me and encouraged to work to the best of my abilities. I was driven to try new mediums, and teachers like Ms. Rybicki pushed me outside of my comfort zone to try new methods for my art to see what worked. I loved the process of working alongside such talented individuals, and seeing everyone grow alongside their artwork. Creating a unique, personal AP Portfolio for class has been one of the highlights of my year, in addition to the art show. I am continually amazed by the love these teachers have for art and their passion to instill this same love and appreciation in each and every one of their students.
Over my past four years of high school, I have chosen to take a music class every year. I have taken Orchestra, Advanced Orchestra Honors, and Advanced Orchestra Honors. If I had the room in my schedule, I would have taken the opportunity to take AP Music Theory.
Throughout my four years in high school music classes I have had the pleasure to learn under Mrs. Swift. Without Mrs. Swift, I wouldn't be the musician I am today. I have earned so much from her and she has truly taken me under wing. Mrs. Swift puts her whole heart into the music program at Cathedral and cares immensely about all of her students.
I have loved being a part of the music program at Cathedral these past few years, so much that I will be continuing my education in music by majoring in Music Business at New York University in the fall. So many amazing musicians have graduated from Cathedral. Violinists Natasha and Devin, Cellist Jaqueline, Composer and pianist Jason, and many more.
There is so much that happens behind the curtain of the music program. The work that goes into practicing, putting on a concert, choosing the repertoire and more. But, a lot of that is overlooked.
I am not only a musician, but also a student athlete. While being a part of the CCHS Orchestra, I have been a part of the rowing team.
As I am ending my time at Cathedral Catholic, I have taken a lot of time to reflect about the activities I have participated in. The number one thing I realized is how much the arts are overlooked at Cathedral.
This isn't saying they don't get recognition, but in comparison to other activities, it is overlooked. In the future of the arts at Cathedral, I hope more publicity is given to it. Whether that be through CCTV, the newsletter, or just word of mouth on campus. Because not only does the music program, but additionally the art, and drama departments have so much to showcase to Cathedral.
Leave a Comment
About the Contributor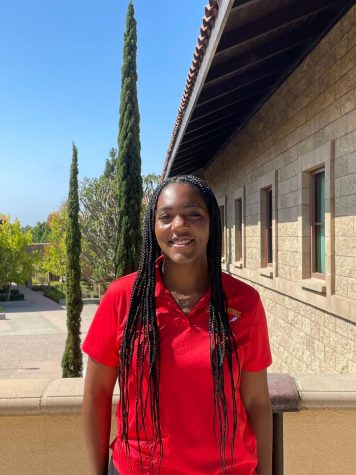 Kelli Jackson, Staffer
Kelli is a senior at Cathedral Catholic High School. She is the oldest of three and has grown up in San Diego all of her life. She is very excited about...