When is the Sun Coming Out San Diego?
After only a few short days of sunshine last week, the clouds have returned in so-called sunny San Diego.
San Diego news sources report that there is high amounts of moisture in the air. If these high amounts of moisture continue, it could turn into a San Diegans worst nightmare: rain. Moisture can set off a series of thunderstorms and weather analysis says these storms could start as soon as Tuesday (May 16th) or Wednesday (May 17th) in desert areas.
The moisture is coming from the South, specifically the coast of Baja mexico.
For areas along the coast, the chances of thunderstorms are pretty low. Ranging from ten to fifteen percent. But with going more inland the chances have risen from ten to ranging between fifteen and twenty percent chance.
The ocean has also been affected by these high moistures. There are strong rip currents up and down the coast as well as longshore currents. Longshore currents are currents that transport rocks and sediments down the coast towards the shoreline. Rip currents are water currents that happen close to the beach with a breaking wave.
An upside to the cloudy skies though, are the high UV rays. Many are hitting the beach to take advantage of these high UV levels with the shade of the clouds.
For the rest of this week, the weather is promising San Diegans with more cloudy and partly cloudy days and precipitation levels ranging from zero to fourteen percent.
At the end of the week though, the sun makes an appearance with the forecast predicting sunny days for Saturday and Sunday.
Cathedral Catholic students should take advantage of this weather before finals start for a quick recharge. But remember Dons, even if you can't see the sun the UV can still be high, so don't forget your sunscreen!
Leave a Comment
About the Contributors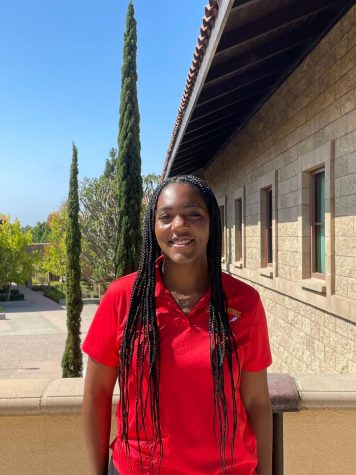 Kelli Jackson, Staffer
Kelli is a senior at Cathedral Catholic High School. She is the oldest of three and has grown up in San Diego all of her life. She is very excited about...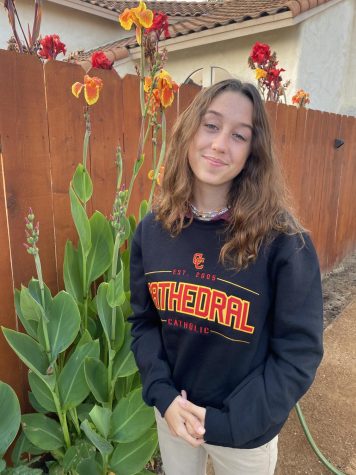 Ella Bloom, Staffer
Ella was born in San Diego, and currently resides in Carlsbad. She is the Arts and Entertainment Editor of El Cid, and senior at Cathedral Catholic. Her...