Ugly Love
After being published in 2014, "Ugly Love" by Colleen Hoover rose to fame in the midst of "booktok," a subcommunity of book-worms on TikTok who enjoy reviewing, discussing, and analyzing different novels. Colleen Hoover focuses on a friends-with-benefits troupe where the relationship between the two main characters, Tate and Miles, is heavily dependent on Miles' dark past as he is emotionally unavailable.
While reading this novel, I experienced a rollercoaster of emotions as I was able to connect with every character and became deeply invested in their individual lives. I especially loved her writing style in this particular book as she wrote each chapter in the perspective of either Tate or Miles which made for an easy way to slowly reveal the history behind Miles', "don't ask about the past, and don't expect a future," rules within the characters' relationship.
I was also enthralled by her attention to detail towards the end of the novel as she made the artistic decision to center certain parts of the writing in the middle of the page in order to compare Miles' love for both Tate and his first love, Rachel.
Her writing was emotionally thrilling and packed a powerful punch as she created a slow burn romance between the two, while also pushing the boundaries of the characters and their morals. She tied in themes of love, heartbreak, loss, and forgiveness of others and of yourself as a way to demonstrate the importance of loving yourself before loving others. She highlights a deeper meaning behind Tate and Miles' tricky relationship as she conveys that it is very possible to find happiness and love after suffering from tragedy.
In retrospect, I thoroughly enjoyed this novel as it was a very easy book to read that also included a deeper meaning of love which made for a brilliant novel. Overall, I highly recommend reading Ugly Love for readers who are interested in a fictional love story that captures an underlying theme of forgiveness and acceptance.
Leave a Comment
About the Contributor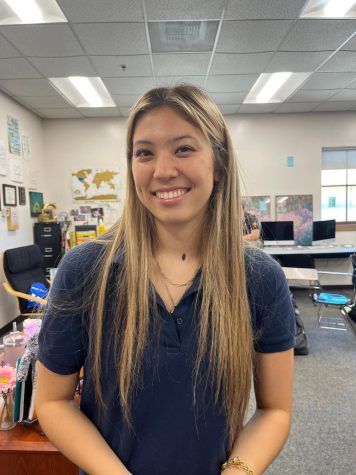 Mia Wilson, Podcast Editor
Mia Wilson is a senior at Cathedral Catholic, and her favorite part of journalism is getting to know people better through interviewing them. Born and...