SADD Club helps prevent destructive decisions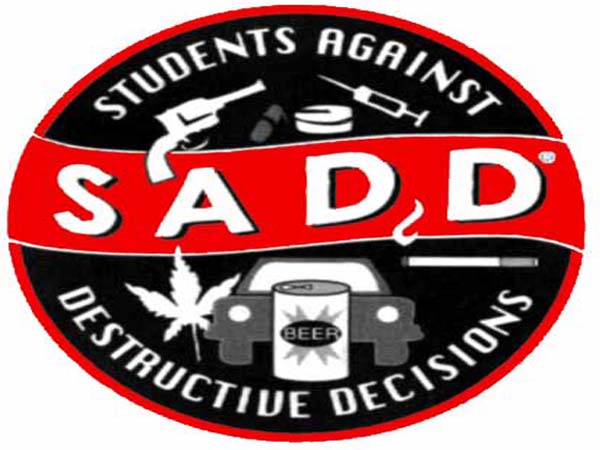 Today, teenagers are faced with many obstacles to which we need to learn to simply say "No."  This is what the Students Against Destructive Decisions (SADD) club is all about.
The club's moderator, English 1A and 2 teacher Mrs. Amy Balelo, said, "Most club meetings consist of everyone talking about upcoming events, reporting on what happens at CC Cares, and making posters for those events."
For example, on the weekend of Winter Formal, the club made "Be Safe" posters and hung them up all over the campus..
The club also tries to stay involved outside of school by helping out in the community. Club members have stopped by a nursing home to keep the elderly company.
SADD Club tries to give everyone little reminders of the importance of the decisions they make and show them that people care how their choices affect their lives.
Club leader Jenny Morgan said, "For the rest of the year we are hoping to address one issue each month. For example, one month will be about safe driving, so we will do something like pass out lollipops at the gate on Friday with little notes about driving safely."
At its start in 1981, SADD's mission was to help young people learn the importance of choosing to not drink and drive, but today, SADD means so much more than just saying "No." The positive help, role modeling, and strategies help teens face live a safer life. It is based on young teenagers who are able to empower others and make them realize what is right.
Alcohol use remains extremely widespread among today's teenagers. Nearly 72% have consumed alcohol (more than just a few sips) by the end of high school, and more than 37% have done so by eighth grade, according to the National Institute on  Drug Abuse (NIDA).
The club is a place where teenagers all share the same belief that young people can enjoy life and have a great time without alcohol and drugs. For 30 years, SADD has been working hard to teach young people to lead education and prevention initiatives in their schools and communities (NIDA).
Those interested may join SADD to help prevent destructive decisions, underage drinking, other drug use, risky driving, teen violence, and teen suicide.
The club meets during lunch on Gold 5 days, and reminders are posted in the announcements.