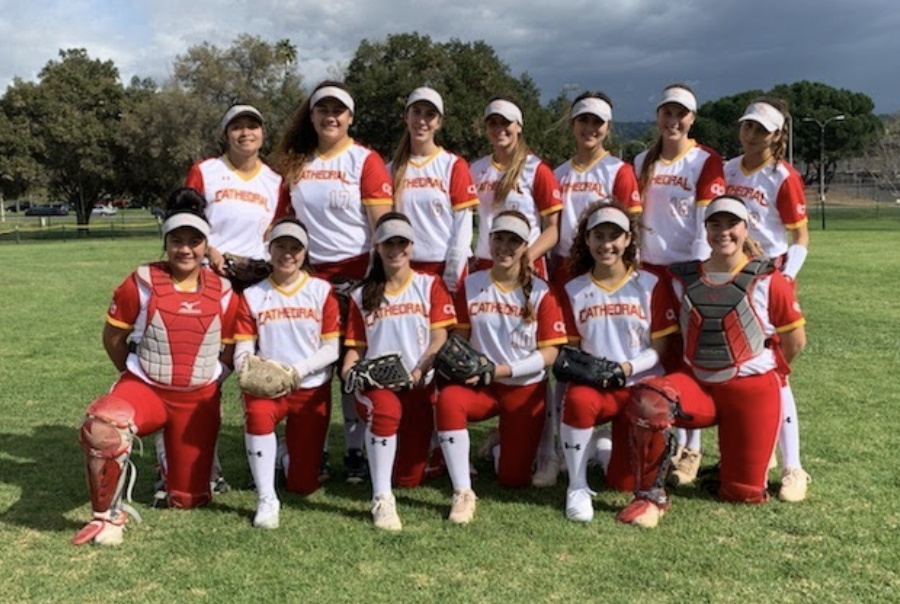 Softball
With the new coach Mr. Joe Hallare at the helm, the Cathedral Catholic High School varsity softball team is prime to maintain the excellence of former head coach Ms. Margaret Mauro. 
Ms. Mauro contributed more than 40 years to the CCHS softball program, tallying a San Diego Section record 777 wins, while adding 24 Western League Titles and nine San Diego Section California Interscholastic Federation Championships.
CCHS continues its normal procedures, preparing for the season.
"Our routine has stayed pretty similar with our new coach, and it has been very enjoyable so far," CCHS player Anna Herrmann '21 said.
Many of the CCHS players used last year as a learning experience for the upcoming season.
"We learned that communication is key and that we all need to work together as a team in order to win games," Herrmann said.
Although the Dons are weeks away from Western League play, CCHS has prepared with multiple days of tryouts, daily practices, and two scrimmages thus far.