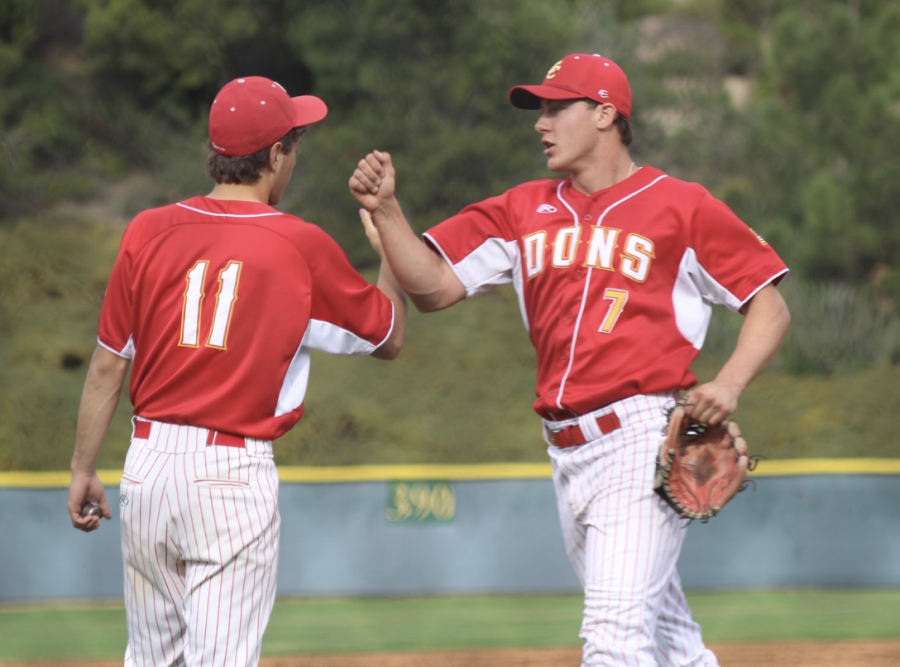 Photo by Mr. Marivic Watson
Baseball
The Cathedral Catholic High School varsity baseball team is prepared for another winning season due to the team's leadership and hard working mentality. 
"I have never played with a group of guys that work as hard as this team," CCHS pitcher Gavin Nalu '21 said. "I could go down the roster and every person is someone who puts in 100% day in and day out every day."
Dons baseball has always been a staple component to CCHS athletics and that is due to the student athletes' work ethic. 
"Other teams have been practicing together for eight months now, but the reason we will play with and beat them is due to the hard work everyone has put in on the field, in the weight room, and in class," Nalu said.
The team feeds off of University of Arizona baseball commit Zavien Watson's grit and tenacity. 
"Zavien is also a great leader by example who doesn't need to be loud to lead," Nalu said. "His mental tenacity and grit at the plate show why he's in the middle of our lineup."
The Dons kicked off the season with a 5-2 win against Granite Hills High School and a 17-0 win against Rancho Buena Vista High School.