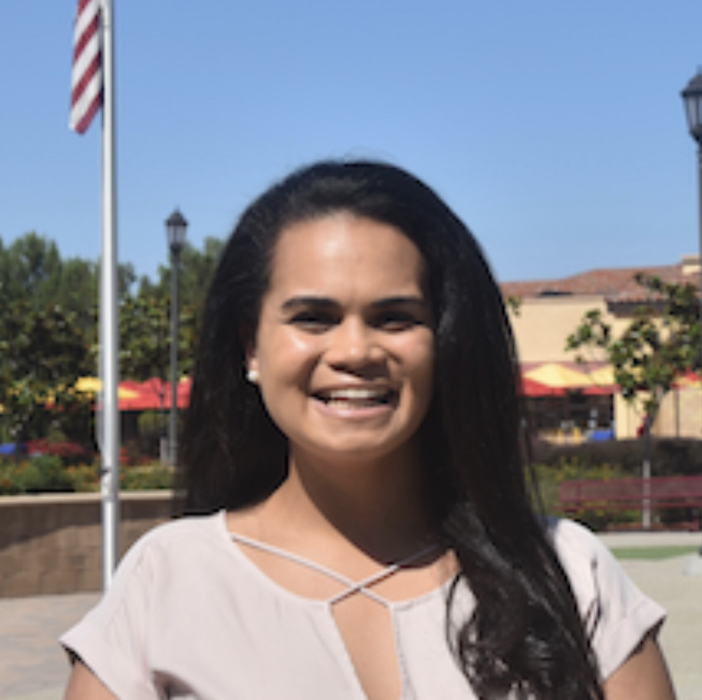 Ms. Tierra Falo
After returning to the Cathedral Catholic High School campus only four years after her graduation, admissions associate Ms. Tierra Falo '15 never imagined she would share the workplace with her parents, study hall and learning center teacher Mrs. Stephani Falo and facilities worker Mr. Suka Falo.
"Never in my years would I have thought that I was going to be in the same yearbook as my parents," Ms. Falo said. "However, I am happy to say that I have a good relationship with my mom and dad, so being able to work with them makes it an enjoyable experience for me. 
"Being able to carpool with them every day adds a special bonus as well."
Ms. Falo graduated Long Beach State University in May 2019, where she played Division I softball and majored in sociology. Born and raised in San Diego, the city has always meant something special to Ms. Falo.
"CCHS felt like home," Ms. Falo said. "It's always been a second home to me. I felt comfortable seeing familiar faces like Ms. Tysor, Mr. Laaperi, and other teachers I had. It's cool for me to be on the back side of things. After being a student, it's cool to work here and see all the behind-the-things we do for the students. It makes me more appreciative of the things they did for me when I was a student here."
Ms. Falo started working at CCHS in June, when previous admissions associate Mrs. Kayla Tucker and assistant to the Admissions Director Mrs. Cheryle Bui helped her get on her feet during training.
"I had time to get settled in before the students got to school," Ms. Falo said. "It was nice getting comfortable, and it wasn't too overwhelming. Mrs. Tucker and Mrs. Bui helped me out a lot during my training. I had my pen and my notebook, and I was taking notes about the admissions process and how to schedule tours and shadows. I felt like a student."
Moving forward, Ms. Falo looks forward involvement with the Racial Awareness Formation Time program, making a connection with the CCHS students, and hopefully coaching softball, Ms. Falo said.
"I just want to give back," Ms. Falo said.