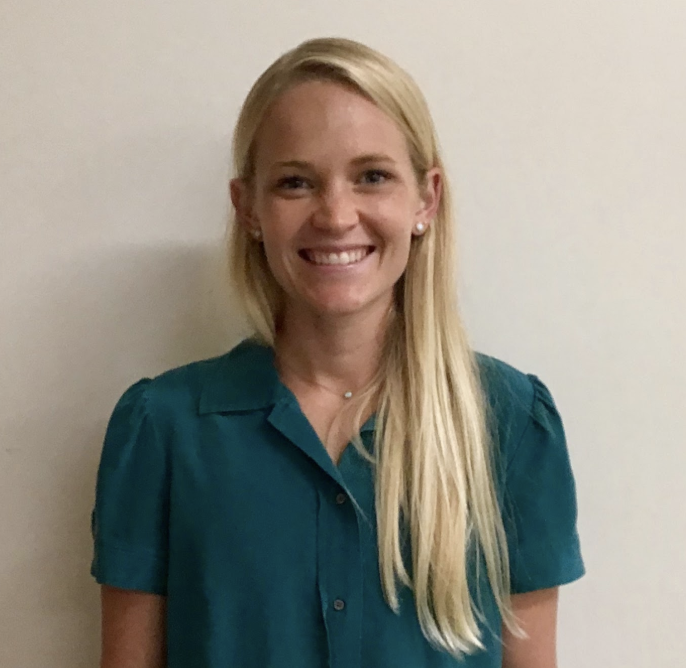 Ms. Grace Hanshaw
Before Cathedral Catholic High School hired Ms. Grace Hanshaw as a forensic science and academic coaching teacher for the 2019-2020 school year, she served one year as a park ranger for the San Elijo Lagoon in Cardiff, CA
"It was, essentially, working as a janitor for the outdoors," Ms. Hanshaw said. "It was the worst year of my life, and I hated it." 
Born in Maryland and moving to Tennessee and eventually San Diego, Ms. Hanshaw attended Westview High School before earning her Bachelor's Degree in biology at San Diego State University, while competing in track and field. After her year off as a park ranger, Ms. Hansaw began pursuing teaching, and she attended Point Loma Nazarene University, earning her teaching credential and Master's Degree in teaching.
"Teaching had always been in the back of my mind," Ms. Hanshaw said. "So I started substituting, and I loved it."
After serving as a CCHS summer school biology teacher and a long-term sub for Mrs. Angela Chung, absent due to her husband's brain surgery last year, Ms. Hanshaw filled the open forensics position with ease.
"I love it here," Ms. Hanshaw said. "It's awesome. I've only worked for public school until now, but here, class sizes are smaller, which is amazing. Everyone on campus is friendly. Everyone really wants to help you. I've never experienced that at any other school I've been in. 
"Here, when people ask you 'How are you doing?" they really want an answer, and they really do care. The administration and staff are incredible and willing to help whenever."
Although Ms. Hansaw spends time in two different classrooms, one in Cabrini Hall and one in Drexel Hall, she enjoys the time spent outside and around campus.
"I love walking around, seeing different parts of the campus, and interacting with different students and teachers as well," Ms. Hanshaw said.