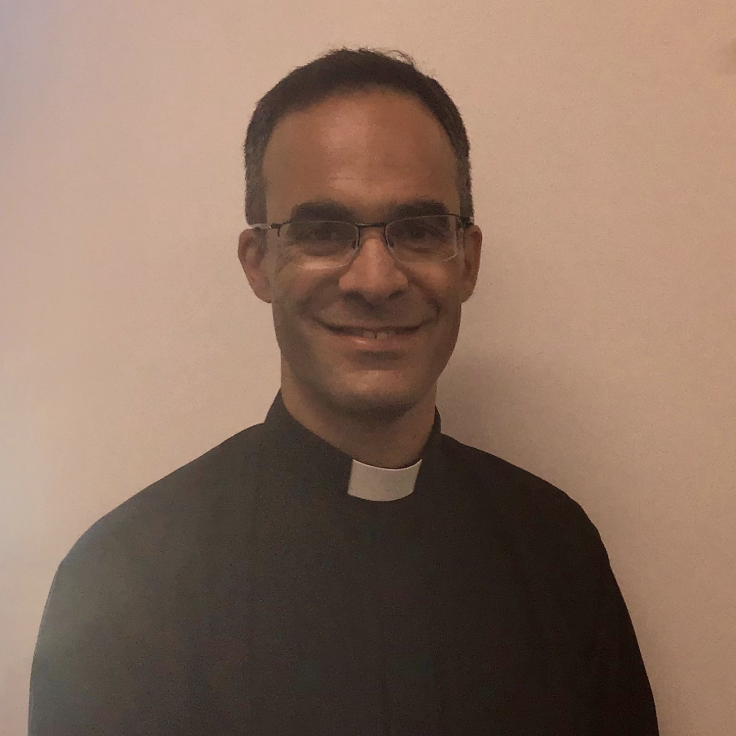 Fr. Paul Sebastian de Soza
As a teenager in Argentina, Fr. Paul Sebastian de Soza had many life questions.
"I wondered 'Why do you die? Why do we suffer?'" Fr. de Soza said. "I started to dig deeper into my faith, and that is when I found those answers. I felt a call. I was being summoned by God to something more. I wanted to do something more radical."
After studying in Rome, Fr. de Soza was ordained a priest through Miles Christi and served for three years in Argentina before he moved to Michigan, where he lived for 11 years, serving as a priest in the seminary, two high schools, and two colleges.
"I was always dreaming of being a great soccer player," Fr. de Soza said. "When I was 14 or 15, I realized that being the best soccer player would be difficult, but loving God and loving my neighbor isn't difficult. I could be a star. 
"That's the difference I wanted to make with my life. Becoming a priest and giving my life to God would be a great way to show that."
After the seminary reassigned Fr. de Soza to San Diego, he has served as a chaplain on the Cathedral Catholic High School Campus since August.
"I really like it here," Fr. de Soza said. "Many of the students didn't know me, but they still approached me and said 'Hi.'" I feel very comfortable here, humanly and spiritually speaking. There is a lot of human and spiritual support here."
Although Fr. de Soza describes himself as shy, he looks forward to reaching out to and getting to know every student.
"I am very excited to see the students, their lives, and their enthusiasm," Fr. de Soza said. "I am looking forward to the retreats and the all-school Masses. I love going out during break and meeting all the new people and talking to them. 
"Every time I see a student, I think about how I want to reach out and minister to them and how I want to be the voice of God for them."