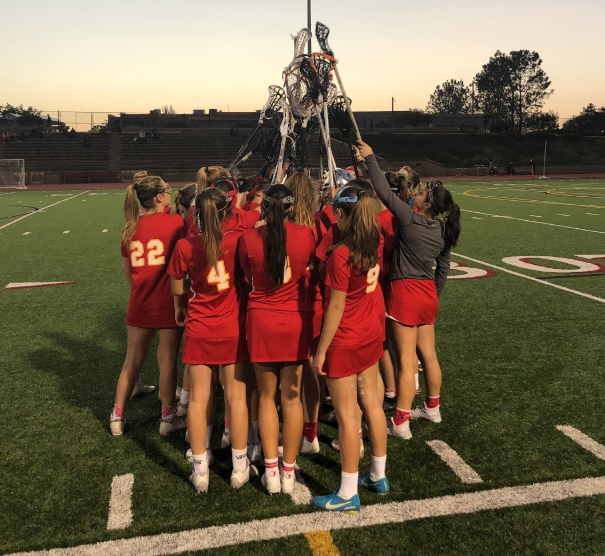 Girls lacrosse
The Cathedral Catholic girls lacrosse team is starting off the season on a lower key than anticipated. With only two wins and a losing record, the squad hopes to get back on the horse soon.
"There is not an exact answer to [the difficult start to the season], but we are working on it right now," CCHS attacker Bella Smith '19 said. "We have a lot of new players, so we're working hard to play as a team and not just individual players."
The girls started off their season playing difficult teams, ultimately leading them to a 2-6 record this year. Although the team may be facing some difficult competition in the beginning of the season, it still maintains hope, head coach Miss Kristen Micho said.
"With a few early losses against top San Diego teams, we have not slowed down and I am confident in the girls and what the team is capable of achieving this season," Miss Micho said.