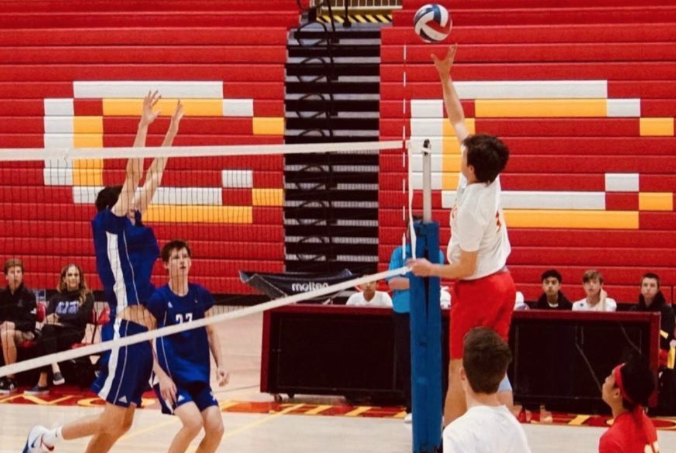 Boys volleyball
Just like most other CCHS spring sports teams, the boys volleyball team is facing a losing record in its season and struggle to win games.
Middle blocker Nate Nash '20, concerned for the team's state in the season, does not  know if the team can pull out of its slump in time for California Interscholastic Federation playoffs.
"Our struggles this far can be mainly attributed to the age of our team, missing players, new coaching system, and the general lack of experience as a team," Nash said.
Another part of the team's current struggle is that a majority of the team are underclassmen. The team has potential to be successful in the future, but it is struggling right now, Nash said.
CCHS volleyball player and University of Southern California-bound Jackson Reed '20 is a major part of the team, but he is currently injured and cannot help contribute to the team's efforts. That along with some transfer students who cannot participate due to CIF transfer student rules are two factors contributing team struggles.
On top of all of the unfortunate news, the team has just obtained a new coach, Mr. James Haug, at the beginning of the season who is still getting used to the team, and has to build some chemistry with the team before it can take another step forward.
"In general, we just need to play together and begin a winning culture at Cathedral,"  Nash said.
Reed is coming back in the next few weeks, so Nash says the team's goal is to make a CIF run. Until then, Nash said the team's focus is simply just to win games.