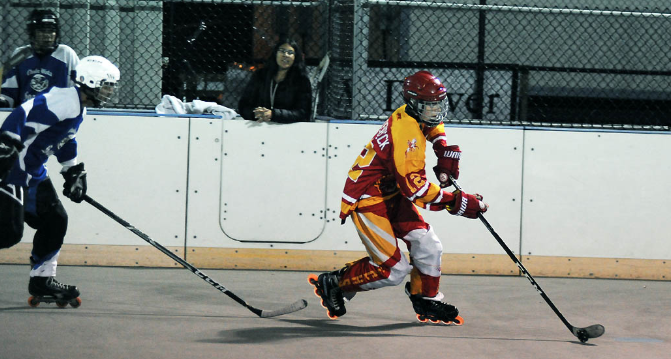 Boys roller hockey
The Cathedral Catholic roller hockey team never imagined starting off the season with a roster of eight, but the small team is determined to win their first game of the year.
"We're going to have to work hard in practice, and try to become the most conditioned team," forward Ben Rodenbeck '20 said.
Former professional hockey player Mr. Jonathan Parker has been put in charge of the squad for this season, which has impacted the team's confidence on the rink. Mr. Parker is changing things around this year for practice, as he puts more emphasis on conditioning and stick skills, contrasting last year's coach Mr. Luke Storno, who stressed teamwork and strategy.
If the team works hard and work to become the fastest and strongest team in the league, it will be able to outwork their opponents and win games, Rodenbeck said.
"There's still a lot of games left to prove ourselves."