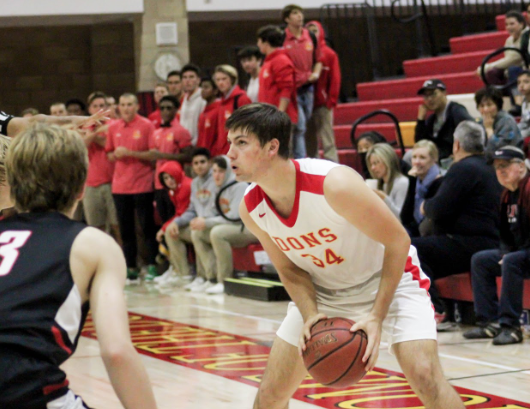 Boys basketball
It's already 11 games into the season, and the CCHS Boys Basketball team should be proud of what it's accomplished thus far. The Dons currently hold a 6-5 winning record, including games from their Thanksgiving tournament they took part in this past November.
The team's goals for this year include getting to the open division CIF championship playoffs at the end of the season.
"The start of our season has been full of ups and downs but we need to make sure we keep getting better every day." Guard Scotty Prunty '20 said, "We want to be playing in the Open Division as a top 8 team in San Diego come playoff time so we need to put ourselves in a position where we are a lock within that elite group."
Key contributions in their wins come from Thomas Notarrani, the 6'4" sophomore who averages a whopping 16 points per game this season. Notarrani has a habit of finding the bottom of the basket in a few of the games this season, as he has over 20 points in each of three different games.
"I'd say Thomas Notarainni's performance influences our games the most." Prunty said, "He's our leading scorer and is a very good shooter who can also get in the lane and finish at the rim."