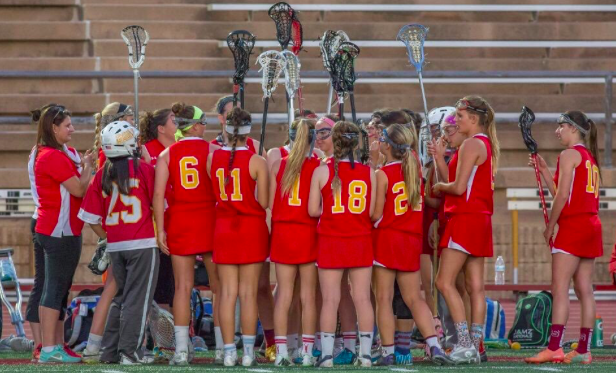 Girls Lacrosse
With the 15 returning varsity players at her side, CCHS girls varsity lacrosse coach Ms. Kristen Micho holds many goals for the team's upcoming season, many of which will be difficult to achieve as the team adjusts to a new coaching staff.
"This is my first season as varsity head coach, so I am not able to speak to last year," Ms. Micho said. "There has always been a lot of talent within the girl's program, and I have been impressed so far with the energy and work ethic all the girls have been bringing to each practice."
One strength that catches Ms. Micho's eye is the team's solid defensive skill. The team as a whole share quick defensive recoveries, and the girls' speed rates as another key detail on Ms. Micho's mind as she lines up the roster.
This year's squad includes six seniors, many of whom play and lead multiple sports at CCHS.
"Regardless of having the title of captain, the seniors hold a certain responsibility to positively lead on and off the field," Ms. Micho said. "I know they will help lead us to success this season."
Although the team recently lost to La Costa Canyon High School in its second game of the season, the team is looking forward to taking on other local competitors, such as La Jolla High School and Torrey Pines High School.