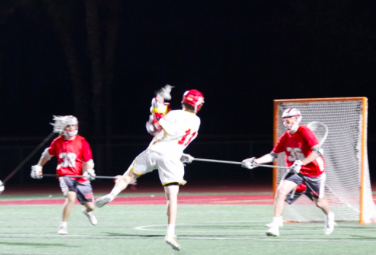 Boys Lacrosse
The CCHS boys varsity lacrosse team brought a new face to the program in head coach Mr. Tommy Duerr, who hopes the change in leadership translates to an uptick in wins.
"Our expectations for the season are to play more like a team and compete with some of the top programs like Torrey Pines and La Costa Canyon," Adam Leclair '20 said.
Last season, the squad posted a 10-10 overall record and 4-2 in league. The team aspires to improve those standings in the 2018 season, and it is off to a strong start with a win March 2 against Scripps Ranch High School. According to Leclair, a community-like mentality will help the team to wins.
"A big characteristic we are focusing on this year is playing like a family on and off the field," Leclair said. "We've been doing this by working for each other at practice and knowing our individual roles to contribute to the team's flow."