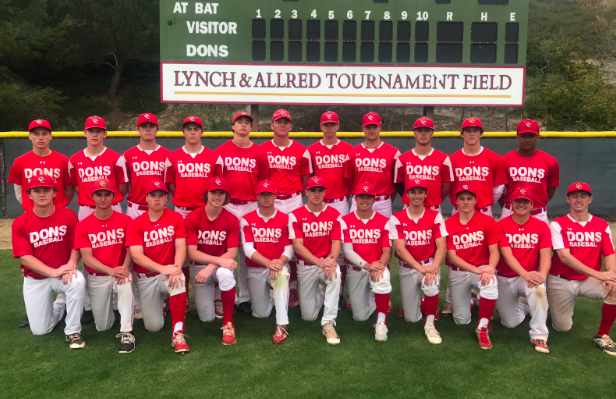 Boys Baseball
After ending last year's season with an overall record of 25-9-0, the varsity baseball team, with its first game of the regular season this week, express its desire to work hard this season and accomplish its goals.
"[Our team goals] for the season are to win and obviously win CIF, but more importantly to be a family and have fun with each other," varsity baseball pitcher Jake Rons '19 said.
Head coach Mr. Gary Remiker lead his team to its first game of the season, which was a 12-0 victory against Rancho Buena Vista High School.
"We will achieve [our] goals by picking our teammates up when they need it and trusting each other," Rons said. "That way everyone knows their role on the team and this will help us win."