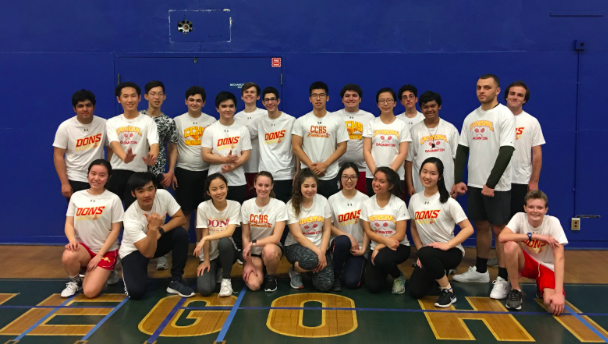 Badminton
Improving with each match and even winning one, CCHS co-ed badminton team hopes to improve and regain confidence led by head coach Mrs. Dawn Roberts, new assistant coach Mr. Tony Ramos, and team captain Nash Greeven '18.
"New assistant coach Tony Ramos has had badminton experience so we are super excited to learn from him and see how much improvement we can make in our new league," Mrs. Roberts said.
CCHS Badminton practices in the Claver Center in the morning from 6:30 a.m. until 7:30 a.m., keeping a high morale despite the early morning.
"We are hoping to really improve and have a lot of fun in the process," Sophia Bosque '19 said. "Everyone on the team really enjoys playing."