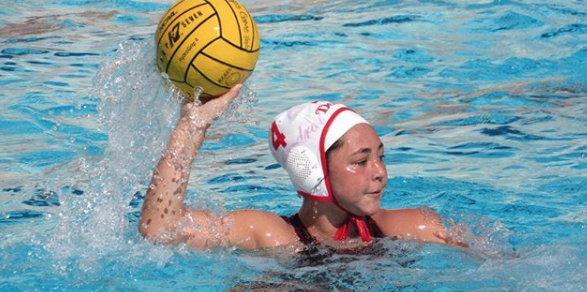 Girls Water Polo
Although last season ended in a heartbreaking loss in the semi-finals, the CCHS girls water polo team is determined to come back stronger than ever this season.
"Our goal is not just to win, but to honor the process it takes to be a champion," Head Coach Jaclyn Puccino said. "[We hope] to bring our best efforts day in and day out to practices and games and be the best team we can be every day."
Winning a California Interscholastic Federation championship this season would not only accomplish a longtime goal for the team, but it would also be a first in CCHS history. Ms. Puccino feels confident in this year's talent, including Princeton University commit Laura Larkin '18.
"Our senior captains Laura Larkin, Lyndsey Hightower, Madi Wayman, and goalkeeper Sarah Greeven make up a large portion of the veteran leadership we have this year," Ms. Puccino said. "They are all experienced water polo players and have big roles on the team."
Unlike many other sports teams at CCHS, the girls water polo roster this year is mainly filled with upperclassmen, a definite advantage when it comes to competition.
With the help of the senior captains and leadership of Ms. Puccino, the team looks forward to playing rivals The Bishop's School, La Jolla High School, and Coronado High School, who they hope to dominate in the pool. In addition, Ms. Puccino is excited take on Mater Dei High School, the top team in the southern section.