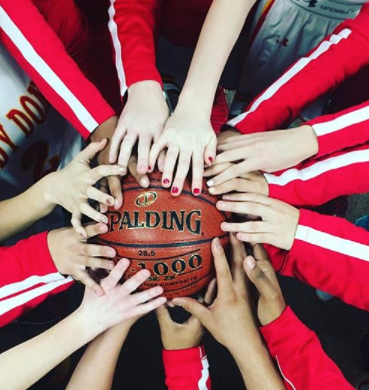 Girls Basketball
The varsity girls basketball team hopes to win League and CIF titles this season.
After an offseason that included running, lifting, and practicing, the team is preparing tirelessly for its season.
Captains Kaylee Stiffler '19, Angelina Roque '19, and Mazatlan Harris '20, along with key returners and new talent, have created a well-rounded team, Head Coach Jackie Turpin said.
The team is four games into the regular season, and it will play in two more tournaments before finals week.
"We will be playing some of the top teams throughout the county, and so far we have held our own," Ms. Turpin said. "We have a young group of kids who are contributing a lot of minutes and are getting better every game."