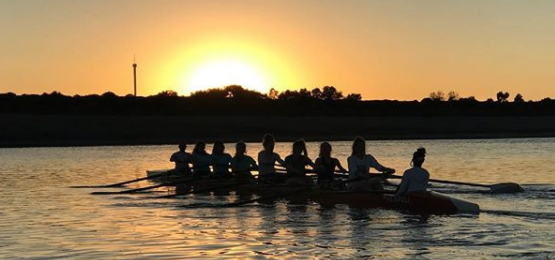 Crew
Being one of the only year-round co-ed sports, the CCHS crew team has been working hard since August with preseason workouts, Co-captains Hannah Crousure '19 and Victoria Dorn '18 said.
"Our coaches have upped our workouts, but are really focused on making us sound rowers before we are strong ones," Crousure said.
The boys' varsity captains Ray Gazzo '18 and Angel River '18 echo the same sentiment centered on working hard and improving as rowers this season.
The girls practice schedule consists of two hour land workouts after school on Mondays and Wednesdays and two hour water practices at Mission Bay on Tuesdays and Thursdays. On Fridays, the boys and girls team have a joint practice at Mission Bay.
The team raced recently in the Long Beach Christmas Regatta at the Marine Stadium as a way to prepare for its regular season.
The team mainly works toward nationals, which will be held in Camden, New Jersey in May, 2018.