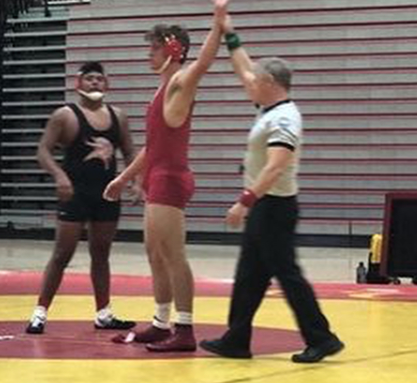 Boys Wrestling
Youth usually relates to inexperience and undeveloped skills in regards to wrestling, but for the CCHS varsity wrestling team, the youth is displaying the prime intangibles that lead to tremendous success.
"We've got a really young team with a lot of natural athleticism and hard workers," Co-Captain Matt Vinci '18 said. "They are all learning quickly, and we expect to see some big wins in the near future."
The team dealt with many injuries last season suffered by key wrestlers, so the team ultimately did not live up to expectations. However, the team's health this season seems not to be an issue, and it hopes to compete at a high level, Co-captain Connor Blaylock '19 said.
"The team didn't perform quite as well as we hoped last year because many of our skilled wrestlers weren't able to compete due to injuries," Blaylock said. "But this year, I believe that we will have a successful season because of the new skill we're seeing in our team."