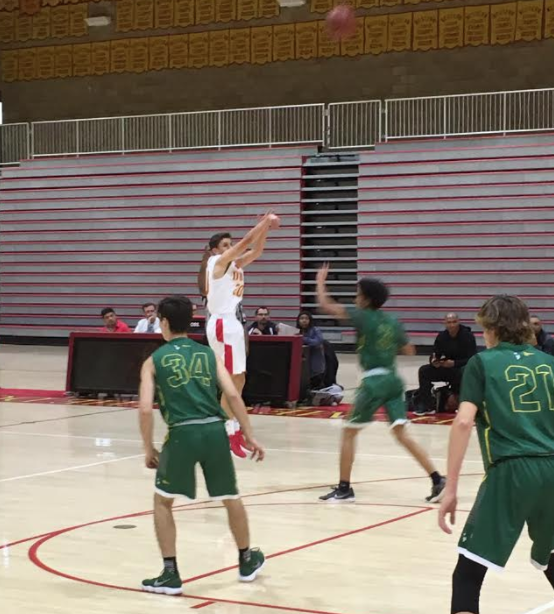 Boys Basketball
As the weather cools and the winter season begins, the varsity boys basketball season shoots into the conversation.
Following the departure of many of the varsity stars, including Brandon McCoy '17 and Dallas Cunningham '17, the team is turning to many younger players. This season's squad consists of the most freshmen ever on varsity at CCHS, with a total of five, but its youth has not diminished expectations.
"Our expectations are to go out and compete every night, which will include playing at a fast pace and for each other," shooting guard Scotty Prunty '20 said. "Last year's team graduated nine seniors and only returned two players, so obviously youth and inexperience is a bit of a theme of the squad."
CCHS's youth has proven effective early with impressive wins in the preseason and early regular season. All great teams need stars.
According to Prunty, the varsity returners produce solid minutes along with many of the freshman, who stand on their own on the varsity level.
So far, freshmen Alex Wade '21, Thomas Notarainni '21, and Obinna Anyanwu '21 have proved valuable, Prunty said. Dillan Wilhite '21, standing at 6 feet and 7 inches, will return from an injury in a couple weeks, and he will provide a substantial boost for moving the squad forward.