The anticipation is building as the girls volleyball team prepares to face off against Prestonwood Christian Academy this weekend in a highly-anticipated match that will be showcased on ESPNU. Last year's winners of the prestigious tournament and the nation's former #1-ranked team, Cathedral's volleyball team has been a powerhouse in high school volleyball. 
Ayva Moi, a senior outside hitter committed to the University of Hawaii, reminisced about the team's incredible performance last year on ESPN, "That tournament was personally more special than winning state, just because you knew that the best of the best teams were being invited, so to beat all of them was really special, fun, and intense. Winning the whole thing was amazing."
Despite the challenges of having a different team composition this year, Ayva remains optimistic about their chances. "We are a different team this year, but when we go in, we have to really focus on our side and play it point by point since we are going to be playing a really tough team when we get there," she explained.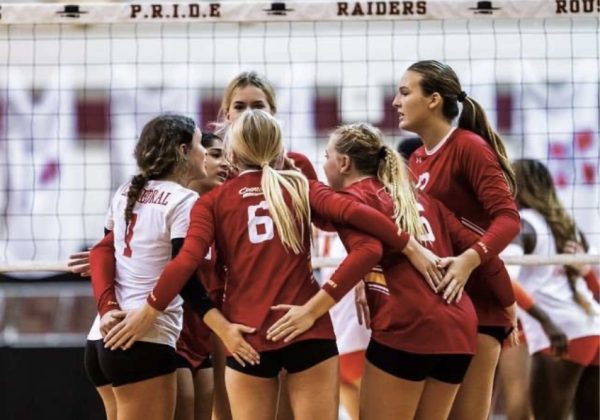 Jenna Hanes, a senior middle blocker committed to the University of Michigan, shared her thoughts on the team's performance this season, "Our team is doing really well this year, considering the season is really short and we have only been playing for a month. We have been doing really well and beaten a lot of the top teams and are growing closer as a team overall. I really feel like we are just starting to gain momentum." she said.
With the departure of ten seniors from last year's team, Dakota Conway, senior defensive specialist and Florida International University commit, highlighted the challenges of this transition, "It's going to be more difficult this year, because we lost players at every position. But, we have a really strong senior class this year who are taking a big leadership position to fill those roles." she noted.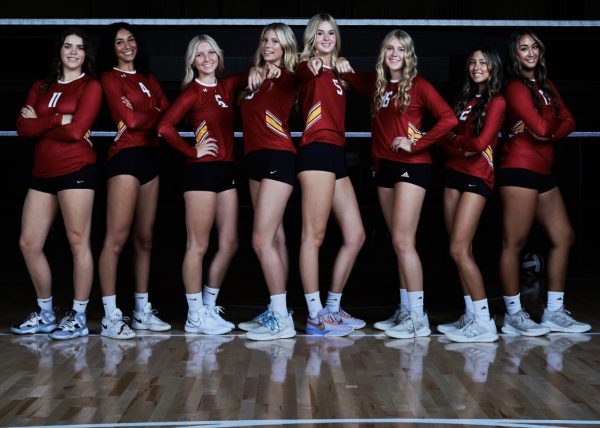 The girl's volleyball team has already had a showdown with Prestonwood Christian Academy, emerging victorious. Ayva Moi emphasized the importance of this upcoming game, saying, "We faced them in our last tournament, and that game should have been the finals but we played them in the quarterfinals. It was our best game of the season and I think it will motivate us to do really well this weekend, and hopefully win."
As the game will be televised on ESPN, there's no denying the added pressure. However, the volleyball team is no stranger to the spotlight. Jenna Hanes expressed their readiness, stating, "There's not a lot of pressure just because we have done it before and I think it motivates us more to play better."
When asked about standout players, all three seniors highlighted star upperclassmen: Maya Evans, Mae Kordas, and Amanda Seager; and underclassmen: Kale'a Lee, Sophia Johnson, Mady McCarthy, and Jojo Wilson- all of whom will play a major role in the game this weekend.
As the girl's volleyball team braces for this weekend's showdown, fans can expect an exciting clash between two of the nation's top teams. Be sure to tune in to ESPNU on October 6th to witness the action and see if they can maintain their winning streak against a formidable opponent in Prestonwood Christian Academy.