The boys water polo team and girls field hockey team are rebuilding and ready to go for their new seasons. With both teams being unsatisfied with how they finished last season, they are both looking for revenge this year. Water polo and field hockey lost a lot of seniors, but they have some young talent that will pair well with their seniors' leadership.
Despite facing significant challenges, the field hockey team is gearing up for a promising season, starting off 7-4 and ranked second in San Diego. With the loss of ten seniors from last year's roster, the team has had to adapt to a younger lineup. 
However, the players are confident that their hard work and determination will lead the team to success. 
Audrey Zolfaghari '26 of the field hockey team notes, "Our team did pretty well [last season], but we lost in the semi-finals last year."
 The departure of a large group of seniors had a noticeable impact on the team, forcing them to rebuild this season. However, Zolfaghari and her teammates are focused on one goal this year- winning the CIF championship.
 Building a cohesive team has always been a priority for the field hockey team. Talia Sun '26 says, "We lost a lot of seniors, so this year we are a younger team, but I think that our team dynamic is better." 
This transition has required the returning players to form new bonds and relationships that will lead them to victory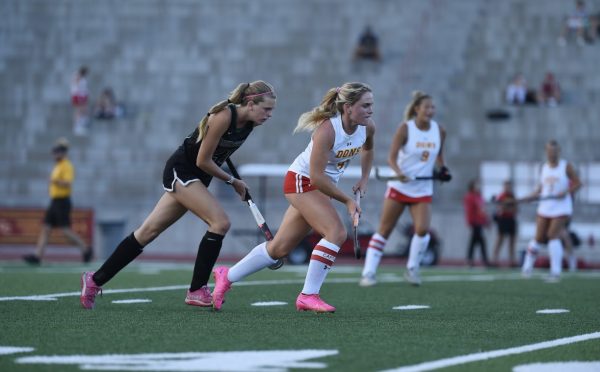 One key factor in the team's rebuilding process is the strong leadership of players like Briley Volpp, a CCHS senior and team captain who has been on varsity for four years. 
Volpp '24 states, "All of the seniors were starters so it was hard to fill the starting lineup, but I think that we are doing a really good job with the people we have." 
Her role as captain involves motivating the underclassmen and helping them gain confidence throughout the season.
Alongside the girls field hockey team, the boys water polo team is also shooting for a comeback season. Last year, the team didn't reach their goals and were not content with how they finished. They lost six seniors, which in most cases can be extremely tough, but the Dons are making the most out of it and are confident that they will persevere and have a good season.
The Dons have nine returning seniors this year, all of whom are going to be extremely beneficial to the team. Some key seniors include: Victor Bonhomme, Bo Clemons, Ben Mirisch, and Orion Erwin. 
Senior Goalie, Victor Bonhomme says, "We didn't do as well as we liked, we had a tough year, but we will do better this year." 
With the seniors being unhappy with their performance from last season, they are extremely motivated to succeed this year.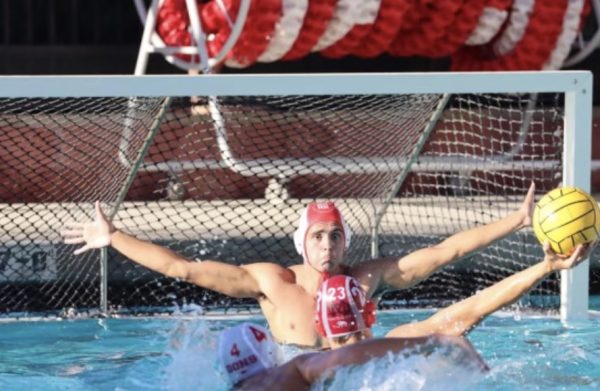 Orion Erwin '24 adds, "We didn't have a great season, and we didn't really go where we wanted to." Being a very senior-heavy team this year, the team has a lot of experience, which they believe will be the key to success. 
Victor Bonhomme '24 points out how "A lot of the guys are older and more experienced, and taking on those leadership roles that were vacant in the past years." 
This year's seniors are doing all that it takes and are ready to take the reins of the team and lead the team to victory. 
 In addition to the very strong senior class, the Dons also added many key underclassmen to their roster, including three stud freshmen and two-star sophomores. These underclassmen are bringing their young talent to the team and are going to be huge players for them this season. 
Freshman Braylen Axline talks about his main goal for the season, "I just want to help my seniors play well, since it's their last season." Braylen may be a freshman, but he is going to be a huge scorer for the Dons and has loads of experience playing at a high level. Braylen expressed how he is super excited to be a part of this team and how he is already learning tons.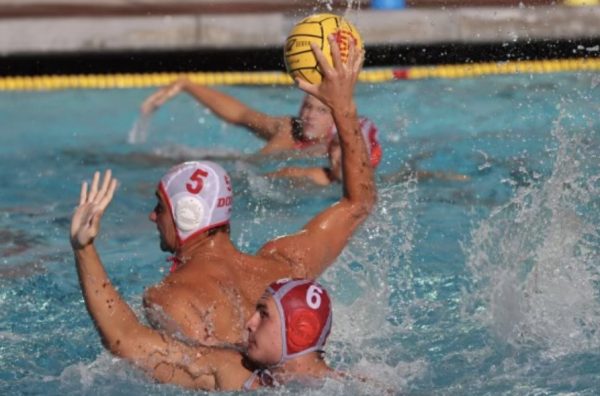 He elaborates on how captain Ben Mirisch '24, a USC commit, has been a big help to him, "I look up to Ben Mirisch the most since he plays my position. He has been able to give me a lot of good pointers so far this season." 
  With the boys water polo team and the girls field hockey team already having strong starts to their seasons, both their futures are looking bright. Even after losing last year's seniors, the Dons are already finding ways to make it work and are using their new talent and their seniors' experience to their advantage.