HOC: "I thank God every day that He gave me this opportunity…"
"Figure skating is a beautiful sport that's not as simple as it looks. It's almost mentally impossible to figure out how skaters do what they do! That's what mainly drove me to start figure skating, the rush of doing what everyone thinks is impossible."
How did you get into ice skating?
"At age 6, I used to do musicals at Joan Kroc Center and one of the cast parties was held at an ice skating rink where the whole cast got together and skated to celebrate the ending of the musical. It was my first time being exposed to ice skating, and I absolutely loved it. I saw the breathtaking spins and jumps skaters were doing, and it baffled me! From that moment, I was determined to train until I became one of these 'amazing ice princesses,' as I remember saying.
When did you begin skating and competing?
"I started classes as soon as possible, and it was the best decision of my life. Then I began to compete at nine years old and went into higher level competitions. It's a blessing to get the chance to show this passion I've been working on my whole life. In many opportunities, I've been Disney princesses for shows and competitions. The look of amazement on little girls faces, with smiles from ear to ear is truly touching."
What is the best part of skating across the ice?
"Knowing that I can make people happy doing what I love is an impacting feeling. This sport brings so much happiness into my life. I thank God every day that he gave me this opportunity. As I wished in my infant six-year-old mind, here I am living the dream and will soon be attending the world tour Disney on Ice. All hard work pays off. Proud to say I made it!"
– Shantal Bottero Velasco '17
About the Writer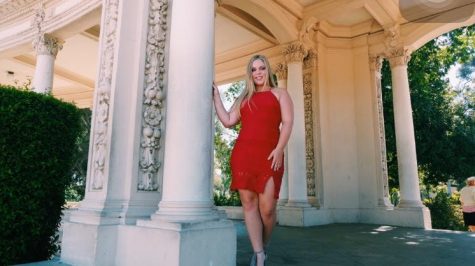 Sydney Calhoun, Managing Editor
As a result of my whimsical spirit, booking flights on American Airlines has become a hobby and picking up the monthly copy of VOGUE is routine. Aside...