Golden Padres
Over a very exciting and eventful season, the San Diego Padres finished their season in the NLCS (National League Championship Series), losing to the Phillies 4-1. With stars like Manny Machado, Jake Cronenworth, Juan Soto, Ha-Seong Kim, and many more, it was only a matter of time until they received nominations for the prestigious awards that come around at the end of every MLB season.
Players Jake Cronenworth, Ha-Seong Kim, Juan Soto, and Trent Grishman were all nominated for the Golden Glove Award, highlighting a player at every position in the AL and NL. Trent Grishman won this award for Center Fielder in the NL, while the other players fell short to great competition.
On the other side of the plate, for the Silver Slugger Award, players Manny Machado, Brandon Drury, Josh Benn, Juan Soto, and Jake Cronenworth all received nominations. The winners of this award will be announced tonight, November 10th.
For the MVP of the NL, Manny Machado himself has been nominated for the prestigious award. Him and 2 other players, Nolan Arenado and Paul Goldschmit of the St. Louis Cardinals, are up for grabs.
While the Padres season ended short, the players on the team continue to prove why the team will be a problem in the league for many years to come. With star outfielder Juan Soto signing a possible contract in the future, and Fernando Tatis returning from his injury, many believe that this team can outright win the World Series in 2023.
Leave a Comment
About the Contributor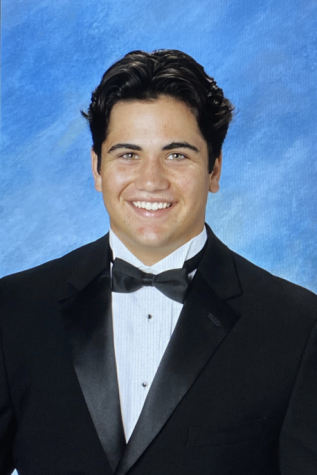 Michael Peterson
Michael Peterson aka "Peterson" aka "Big Pete" is a senior at Cathedral Catholic and is on the Varsity Football team. Something unique about Michael is...