Texas Tech Fine
On Saturday, September 24th, Texas Tech University's football team kicked off their Big 12 conference play against #22 ranked Texas University. After being down 14-24 going into halftime, the Red Raiders are up 34-31 until the Longhorns sophomore kicker, Bert Auburn, ties the game up with a field goal to take the game into overtime. Texas Tech's senior kicker Trey Wolffs secures the three-point field goal to win Saturday's game in overtime 37-34.
Following the team's victory, fans stormed the field to celebrate, when a video surfaced on twitter that showed one fan shoving a Texas player. Because of this Texas Tech was fined $50,000 by the Big 12 Conference. Big 12 Conference Commissioner Bret Yormark stated, "The Texas Tech Department of Athletics has a written event management policy that, while well thought out, was unsuccessful in ensuring the safety and security of all visiting team student-athletes, officials, coaches and staff. There is zero tolerance for any act that compromises the safety of game participants, and it is of utmost importance that home game management provide adequate security measures for our student-athletes, coaches, game officials and spectators."
The University will not be paying the cost of the punishment itself, instead, City Bank will cover the $50,000 fines issued to the Red Raiders over rushing the field.
Leave a Comment
About the Contributor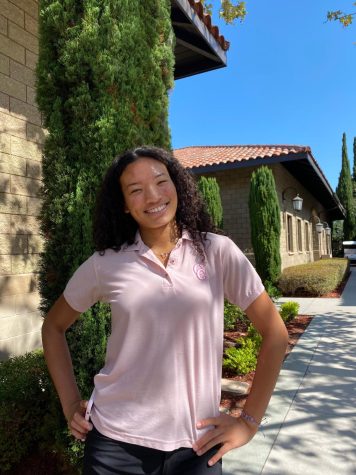 Milan Bayless, Staffer
Milan is a senior at Cathedral Catholic High School this year. Milan was born in the San Diego area, and has lived here her whole life. She joined the...