NFL Pro Bowl Flag Football
Over the past 70 years, the NFL has hosted a Pro Bowl game the weekend before the Super Bowl, for both conferences to compete against each other in one final brawl. The National Football Conference, or NFC, has votes on the best players in their division to represent their conference, while the American Football Conference, or AFC, does the same to represent their conference.
Fans enjoyed this game up until around 10 years ago, when the games proved to be fading away. The fans wanted to see more action, and the players just weren't that interested anymore. Not to mention, actually hitting in the game could lead to injuries, which would lose players money from a game that didn't matter to their overall win-loss record.
On September 26th, 2022, the NFL announced that the game would be replaced with a flag football game, proving to be a successful change for both players and fans. NFL legend Jackie Slater, who played from 1976-1995 for the Los Angeles Rams, says that "I think it's absolutely overdue." He states that, "It was a disgraceful display of our sport for a number of years and fortunately it wasn't a disgrace when I was playing."
Fans across the country have shown their love for the change, and will be proven during the first flag-football game of the season with ratings from viewership.
Leave a Comment
About the Contributor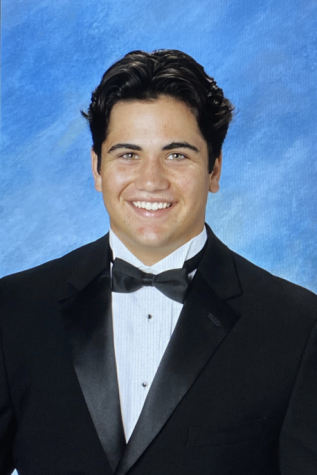 Michael Peterson
Michael Peterson aka "Peterson" aka "Big Pete" is a senior at Cathedral Catholic and is on the Varsity Football team. Something unique about Michael is...