Flaming the Winter Olympics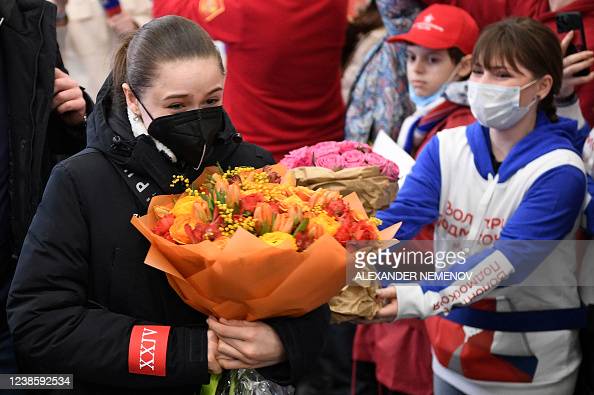 Update: Valieva, Trusova, and Scherbakova's eligibility for the World Figure Skating Championships has been announced by the ISU (International Skating Union). They have announced that skaters from Russia and Belarus have been banned from all international competitions due to the invasion of Ukraine. Russian figure skaters are known to be funded primarily by the government, and therefore are connected to the war.
Doping incidents. Breakdowns. Media toxicity. The figure skating events of the 2022 Winter Olympics did not lack in any of these aspects, with the female event causing potential life-long trauma, and the male event ending in controversies. 
The Olympic event for women's figure skating was flooded with the news of Kamila Valieva's doping incident, which casted a dark shadow over the rest of the competitors. 
Valieva, a fifteen year old figure skating sensation, was predicted to win the Olympics with her graceful ease. I, myself, was one of these voices who hoped for her victory. However, with the news of her positive test taken on December 25, 2021, her right to participate in the Games was questioned by the world. But, reports found on the drug trimetazidine are outdated and researchers produce a wide range of results. Therefore, the question on the relevancy of the test was also taken into consideration.
With the dismissal of her case, she was allowed a chance to continue her competition, in which Valieva landed in first for the short program. However, her free program was fall after fall, and led to the absence of her placement on the podium. It was clear that the majority of viewers sided against her, with toxic comments left on social media and rude questions asked from prying journalists. 
While many may disagree, I believe that Valieva was innocent. With her investigation currently ongoing, her fate lies in the final testing of her B-sample. It is extremely unlikely that a talent such as Valieva purposefully used illegal substances to compete. In videos from her competitions at the mere age of five, viewers can see that she had a bright future ahead. This leads me to believe that somebody else had either manipulated her results, or that she was unknowingly receiving heart medications. Reports say that a simple micro dose was found in the sample in December, and all tests since then have been negative. 
The IOC and ISU had conflicting arguments about her right to participate in the Olympics, and concluded that she would compete in the women's program due to her age as a minor, and that "irreparable harm" may be done to her should her B-result be negative and lead to her to a lost chance in the Games. However, it seems that the "irreparable harm" that Valieva was to be shielded from was inflicted upon her after her devastating free program. She skated off the rink and was met by her coach, Eteri Tutberidze, and her critical comments. The girl burst into tears, and said,
"But now the ceremony will not be cancelled."
Valieva was also not found at the gala, the closing performance from Olympic figure skaters. However, her two teammates, Olympic champion Anna Scherbakova and silver medalist Alexandra Trusova were present. Valieva was photographed in Moscow, where she promptly returned and resumed training after the free program skate, and Russian fans called her a hero.
Alongside Valieva, Alexandra Trusova (age 17) from Sambo-70 won Olympic silver. Reporters broadcasted her cries after finding that her record breaking quads did not give her the title of Olympic champion. While Nathan Chen, Olympic champion, won gold after landing five quads, Trusova only received silver.
She also notably started the quad revolution in women's figure skating, which is currently dominated by the Russian female figure skaters who land quads and triple axels. With titles such as, the 'Russian Rocket,' the 'Quad Queen,' and the 'Jumping Fairy,' Trusova's reign over quads is well known. The girl is also notable for her hard work and effort that she puts into figure skating, famously saying that if her competitors also began jumping quads, she would start jumping quints, "There are no boundaries for perfection."
Valieva, her teammate, added to this in an interview, saying that no matter how hard she believed she was working, Trusova was working harder.
My understanding of the sport led me to the conclusion that while Trusova's quads were revolutionary, and Scherbakova may have been over-scored, the 'Quad Queen' had sacrificed much artistry in her programs for the sake of her technical scores. In an interview after her performance, Trusova explained, 
"I haven't won any main competitions for three years. And I explained it to myself as I tried to achieve my goal.  I always added more quads. And I thought that when I achieved it, I'll win. That didn't happen."
In fact, the Olympic champion was her other teammate, Anna Scherbakova, age 17. Prior to the games, many Russian journalists questioned her right to maintain a position on the Olympic team, as Scherbakova had barely managed to qualify during Russian Nationals.
When asked to defend her position, Scherbakova replied, nonchalantly, "Olympic selection is not up to me, my job is to go and skate. I haven't seen the other girls' performances or the protocols yet, so I can't really compare anything. I don't see the point in commenting on this; I do my job, and the judges do theirs, and it doesn't depend on me."
This question blew up in the media, and many defended Scherbakova, wishing her the best in the Olympics. Yet when she won gold, her reaction was comparable to mourning a loss. Scherbakova explained that her victory was overshadowed by many challenges during the Games, and voiced her concern for teammate Valieva.
Witnessing the events of the Olympic women's figure skating that was highlighted by the ROC, can be led to a single person: Eteri Tutberidze. While there is no official report or investigation, many have speculated that her coaching methods are extremely harsh and have led to the breakdown of her students, and evidently, the chaos of the women's figure skating event.
Days before the chaos of the women's figure skating event, the men's figure skating event had occurred: Nathan Chen from team USA won Olympic gold, dethroning two-time Olympic Champion, Yuzuru Hanyu of Japan. 
Chen, age 22, had broken a world record for the short program set by Yuzuru Hanyu. He had an extremely successful season beforehand, rounding up his titles to a three-time World Champion, three-time Grand Prix Final Champion, and six-time U.S. National Champion. 
However, Chen's broken record was criticized on social media platforms due to his lack of artistry. Skeptics commented that his execution points were excessively high, and that the world record was not meant to be broken.
I do not have a clear opinion on this; however, I believe that the world record title does officially belong to Chen and that he rightfully deserves the title of Olympic Champion.
Some comments disregarded Chen's performance in favor of Yuzuru Hanyu's, who placed fourth overall. He is a two-time Olympic Champion, two-time World Champion, four-time Grand Prix Final Champion, and six-time Japanese National Champion.
Fans anticipated Hanyu's short program to gain leverage over his attempted quad axel in his free program. However, Hanyu had missed a quad due to a hole in the ice.
Some cameras did find a hole in the ice that had likely been a result of a toe loop. Fans were outraged, and hoped to see a reskate that did not occur. In my opinion, holes in the ice are an ordinary occurrence and should not be regarded as any different. However, as this is the Olympics, perhaps a zamboni could smoothen the ice a few times during the event to prevent an incident like this from occurring again. 
Due to his setback in points from the short program, Hanyu's quad axel attempt only lost more points and swept away his chances of landing on the podium. However, he was pleased to know that his attempt of the quad axel was ratified for the first time in history. Hanyu had notably voiced his lack of interest in the Olympics, as he had already won twice, and was more interested in becoming the first person to land the quad axel.
This journey to land the impossible jump has led to many ankle injuries, and his appearances at figure skating events have began to fade. There is no current confirmation on his attendance at the world championships next month.
On Monday, March 21, the 2022 World Figure Skating Championships will be held in Montpellier, France. Olympians Kamila Valieva, Alexandra Trusova, Anna Scherbakova, Nathan Chen, and Yuzuru Hanyu all remain eligible to compete and will likely be participating. The possibility of Trusova winning gold, and Hanyu landing the quad axel remains, only a month after the Winter Olympics. Tune in to watch the figure skaters dance on the ice and compete for glory.
Leave a Comment
About the Contributor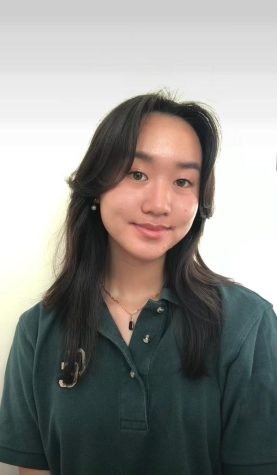 Hong-An Phan, Co-Editor in Chief
Born and raised in San Diego, California, Hong-An Phan is a student journalist for El Cid Online and a junior attending Cathedral Catholic High School....