Super Bowl
As the time ticked down in the fourth quarter and the Rams kept creeping closer towards their end zone, everybody was on the edge of their seats.
This year in the 56th Super Bowl the Los Angeles Rams took on the Cincinnati Bengals at SoFi stadium. It was a close game all the way through but the Rams pulled through at the end winning 23-20.
Right off into the first quarter both teams were able to get on the board. Rams leading with a touchdown and the Bengals managing to get a field goal.
In the second quarter both the Rams and the Bengals were able to score a touchdown, although the punter on the Rams, Johnny Hekker, fumbled the ball on the PAT. This left the half time score at 13-10 with the Rams still leading the game.
Going into the halftime show they featured Dr.Dre, Snoop Dog, Eminem, Mary Blige, Kendrik Lamar, and 50 Cent. This show was a hit to many as it brought back 2000's singers and averaged 103.4 million viewers, a 7 percent increase from the previous year when the weekend performed.
Going back to the football game, the third quarter shook up the game as the Bengals scored a touchdown and the Rams a field goal. By the end of quarter Bengals we're leading the game but it wasn't over yet.
Finally, the last quarter was uneventful until a minute 25 was left in the game when Rams scored the winning touchdown, winning 23-20. Many celebrated and many were disappointed although this year the Super Bowl got the best ratings in 5 years with an average of 112.3 million viewers.
Leave a Comment
About the Contributor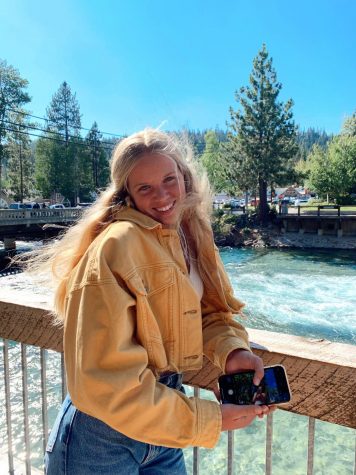 Emmerson Spann, Staffer
Emmerson Spann is a student journalist at Cathedral Catholic High School and it is her first year as part of El Cid Online. She is currently in 10th grade...