The Fall from First
Kamila Valieva is no longer the champion. After finishing in fifth place in the women's program at the Olympics, she fell far from the podium, letting a medal ceremony commence.
Before the Olympics, a Russian sweep with Valieva, Scherbakova, and Trusova was highly anticipated. However, after the doping scandal plagued the media and Valieva's mind, her performances have consisted of falls and stumbles. 
The champion of the women's skating event is Anna Scherbakova, with second being Alexandra Trusova. Both girls are fellow teammates of Valieva, who also train under the same coach, Eteri Tutberidze.
However, a few days ago, Valieva was accused of supplying a positive test for trimetazidine on December 25, 2021. Reports have also mentioned that she tested positive for three total heart medications. At hearing, Valieva stated that they were her grandfather's prescriptions that were passed to her system from sharing the same cup.
Valieva's case was further reviewed by the International Testing Agency (ITA), in a released document stating that "Ms. Kamila Valieva, a member of the Russian Olympic Committee (ROC) delegation in Beijing, is a minor and therefore a 'Protected Person'." Due to these circumstances, Kamila was able to participate in the women's free program, as they were worried that if the reports were false, she would have 'irreparable harm' done to her.
The drug that was positive in Valieva's system, trimetazidine, was then identified as a 'hormone and metabolic modulator'. However, journalists and reports continue to call the drug an endurance enhancer.
The conclusion of the ITA's document stated Valieva's suspension from the Olympics was to be lifted, however if she were to place top three in any event, the medal ceremony would be postponed. Due to her placement at fifth, the medal ceremony continued to take place.
The AD Hoc Division of the Court of Arbitration for Sport (CAS) also issued its decision regarding the disapproval of the International Olympic Committee (IOC), the World Anti- Doping Agency (WADA), and the International Skating Union (ISU) on Valieva's participation in the Games. Their filed claims were dismissed due to written statements claiming that: Valieva is a 'Protected Person' and the untimeliness of the results influenced their decision.
Reports have also stated that Valieva's B- Sample will also be tested in order to determine her innocence.
At the conclusion of Valieva's free skate program, Bolero, the skater was visibly distressed and her emotions intensified after her score was given. While she is only fifteen years old, journalists and reports have stained her career for a drug that she may have unknowingly taken. 
The outcome of the figure skating team event medal ceremony is yet to be determined. Many disagree with Valieva's participation in the Games following her positive test, such as commentators Johnny Weir and Tara Lipinski. American track and field sprinter, Sha'Carri Richardson saw that there is a double standard in allowing Valieva's participation in the Games, stating that "The only difference I see is I'm a black young lady."
The USOPC CEO, Sarah Hirshland, also voiced her disappointment, saying, "It is the collective responsibility of the entire Olympic community to protect the integrity of sport and to hold our athletes, coaches and all involved to the highest of standards."
What will come for Kamila Valieva? Has her once promising future faded to ashes? Or will she find redemption? More information on Valieva's case is anticipated to be released soon.
Leave a Comment
About the Contributor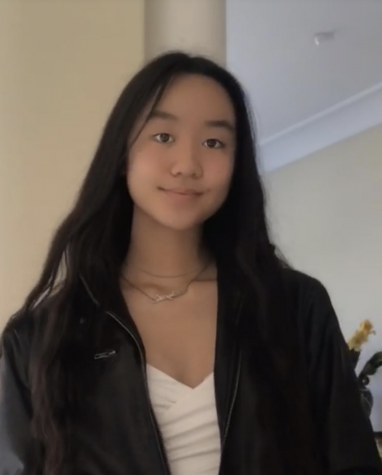 Hong-An Phan, Staffer
Hong-An Phan is a student journalist for El Cid Online, and is presently in her tenth grade year at Cathedral Catholic High School. This is her first year...