The Man Behind the Camera
By Josie Webster and Megan Garvey
You may have seen the Cathedral Catholic Dons football hype videos before, but do you know the man behind the camera? 
Preston Palmo '23 first found his passion for videography when he was just thirteen years old. "I kind of took it to another level, like, freshman year doing more freelance stuff." His first professional gigs were for local businesses, including Pellegrino Stone Care. From there he began creating videos for Mad Dogs Lacrosse, and is responsible for making hype videos for their websites and athletes. 
Palmo created his first video for the Dons after encouragement from his friends. He posted it to his personal instagram, and the edit now has an excess of four thousand views. 
The videos are no small feat, and can take more than ten hours. "From arriving at the game Friday night to finishing [the video]….It could take anywhere from about ten to fifteen hours."
Palmo spends time filming the game, getting B-roll, organizing and editing his footage, and finding the right music. "The hardest part… is finding music," he shared. In one instance, Palmo worked for four hours testing songs and finding just the right beat drop.
Following the popularity of his first hype video, Palmo says that he was approached by the Dons marketing department requesting a video for the upcoming Homecoming game. "They want[ed] me to make a pregame hype video."
For filming Palmo is currently using the Black Magic System, a brand known for their professional quality cameras. He shoots with a "cinema camera [that's] 4K." On top of his work for Mad Dogs Lacrosse and local businesses, Palmo is working on expanding his own portfolio. He currently posts the videos on his personal Instagram account. 
Palmo is continuing to film as Dons football competes for the Division 1-AA State Championship. When football season ends, Palmo plans to turn his attention to the Dons lacrosse team, making videos for the team and his friends. He is also available to those in other sports, "if you want me to film a game, I will go to the game."
When asked for his advice to aspiring videographers, Palmo kept it simple. "Just go out and film and put something together and you never know where it can take you." 
Leave a Comment
About the Contributors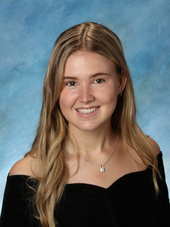 Josie Webster, Copy Editor
Josie Webster is Copy Editor for El Cid Online. This is her first year on staff. She enjoys writing profiles and features about people that she finds interesting...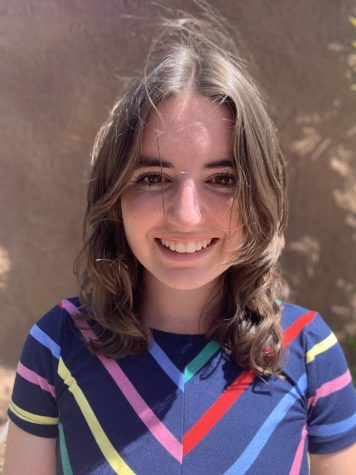 Megan Garvey, Sports Editor
Megan Garvey is the Sports Editor for El Cid Online. This is her first year on the journalism staff. Megan is excited to cover stories relating to Cathedral's...