Four for Four
Each fall, Cathedral Catholic High School and St. Augustine High School, as well as thousands of fans, assemble for the annual Holy Bowl. First played in 1966 and initially called the Charity Bowl, the game has been held at various times in Manchester Stadium, City College, and even Qualcomm Stadium. In the 54th edition of the rivalry, played this Friday, the Dons came out on top in a 49-7 win on home turf.
The Holy Bowl is one of the greatest traditions in San Diego prep football. Cathedral Catholic's head coach Sean Doyle, who played in the rivalry himself, highlighted the importance of the game to the many generations of Dons.
"It's a big deal to the alum…It's cool to see people from 50-60 years that are tied into this thing" he said. "Even guys from back then bring it up and are excited about it."
He reminds his team that they are playing, "for sixty plus years of history, not just for themselves." Doyle shared stories of alumni meeting the players who wear their old number and how there is such a strong connection between the two.
When asked about what makes the Holy Bowl so special, Doyle said, "To me it's a good way to show the community how two teams should come together."
He described the game as a "natural rivalry" that "brings out both teams, hopefully the best of both teams." He also congratulated the CCHS student section, who are as integral to the tradition as those on the field. "There's nobody that compares," he shared.
El Cid Online spoke with the game's MVP, Cathedral running back Lucky Sutton, about what it means to be playing for fifty plus years of history. He said the main goal of the game was to "play for the alumni, and I think we did it well."
For this year's seniors, the win is bittersweet, according to Tano Letuli. They have beat Saints four times in as many years, going undefeated as a class against Cathedral's biggest rival. "Winning four in a row is always good," said Letuli.
The Holy Bowl is rich in tradition, and a special night for the entire Catholic school community. But for the players especially, the game is about more than themselves. It's about playing for those who came before them.
Says Letuli, " It means a lot putting this jersey on." He recognized the weight and tradition of "representing all the different, like, generations" and "decades of the school."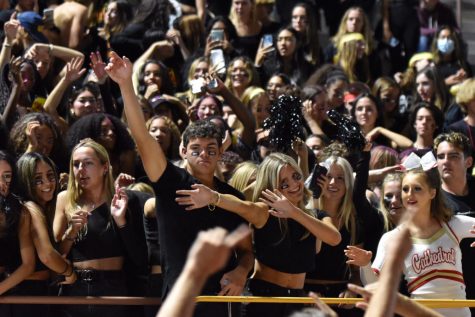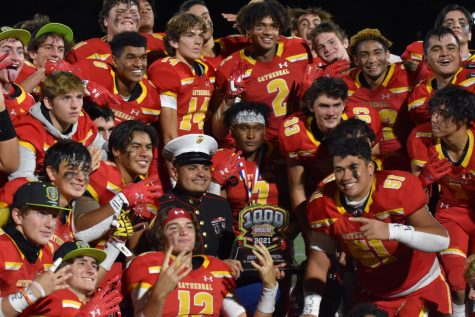 Leave a Comment
About the Contributors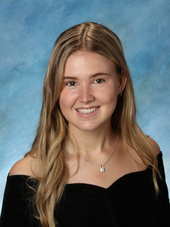 Josie Webster, Copy Editor
Josie Webster is Copy Editor for El Cid Online. This is her first year on staff. She enjoys writing profiles and features about people that she finds interesting...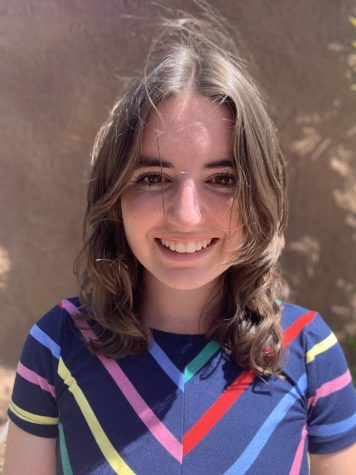 Megan Garvey, Sports Editor
Megan Garvey is the Sports Editor for El Cid Online. This is her first year on the journalism staff. Megan is excited to cover stories relating to Cathedral's...