Choosing where to kick it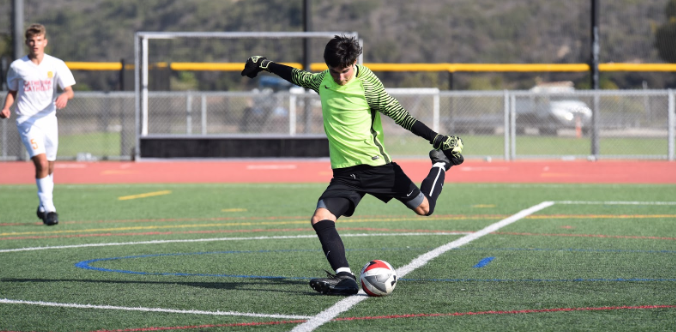 As the girls varsity soccer team begins its playoff games at the No. 5-ranked team in San Diego, Cathedral Catholic High School varsity girls soccer head coach Mrs. Dawn Roberts feels some players are missing out on the high school experience due to a recently new rule by the the U.S. Soccer Development Academy.
"I think it is unfortunate that we've come to a point when we're telling athletes that they can't participate high school, especially when they're playing the same sport," Mrs. Roberts said.
Although the CCHS boys and girls soccer programs are ranked in the top 10 teams in San Diego, both teams lost many players due to a rule created by the DA, which bars academy soccer players from participating in high school soccer.
While this rule sparked several different reactions among players and coaches, many people feel all academy and high school teams should coexist, allowing soccer players to experience the high school soccer season while still playing on their academy teams.
"It is unfortunate that players playing academy soccer cannot get the high school experience," CCHS boys soccer head coach Mr. Nathan Hetherington said. "The high school experience allows for players to step up as leaders, and play passionately for their classmates and school.
"The school rivalries are something that cannot be recreated."
According Mrs. Roberts, the rule not only affects individual players, but it also weakens high school soccer teams.
"This rule has affected my team in that I have many former players who are not playing," Mrs. Roberts said."This year, I had four more girls not return. Every year is different, and it definitely affects us."
Many players struggle each year to decide which team to play for, hoping to achieve the best training possible, as well as the most enjoyable experiences.
Sierra Dunphy '19, a CCHS student athlete committed to play Division I soccer at Loyola Marymount University, played high school soccer for freshman and sophomore year before choosing to play academy soccer for her junior and senior years.
"I really, really love my club team," Dunphy said. "Being able to play for the school was really cool, and Dawn was great and motivating, but my club team is my family."
The Dons varsity boys starting keeper, Aidan Cervany '19, who is committed to play soccer at Swarthmore College, declined all offers to play for academy teams in order to continue playing for CCHS.
"I think the overall experience high school soccer provides and the camaraderie that occurs is unmatched by any academy program," Cervany said. "Also, I did not see the worth in all the sacrifices that come alongside with playing academy soccer. So, it just appeared as if the drawbacks outweigh the positive benefits."
Marie Temprendola '19, who has been playing high school soccer at CCHS for four years, feels the rule should be changed so that players do not have to choose between academy and high school soccer.
"The rule is very frustrating because high school soccer is such a special time to bond with classmates and play with pride for our high school," Temprendola said. "From my own experience, we work so hard and then it is sad to have teammates leave to play for their club. By nature, our team has certainly lost a lot of talent, and it is a frustrating situation, but we make the most out of it."
Mr. Hetherington emphasizes his desire for academy to take three months off their season in order to allow players to have a high school soccer experience.
"Academy soccer has many benefits, but high school soccer creates lifelong memories," Mr. Hetherington said.
About the Contributor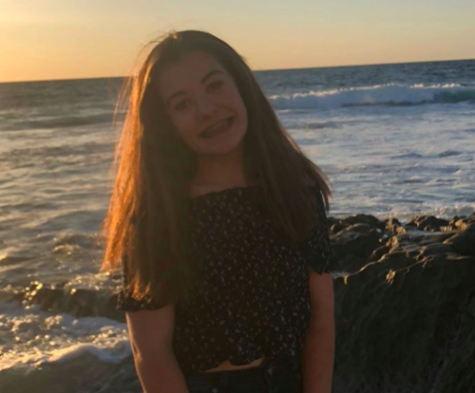 Lauren McKittrick, Assistant News Editor
With a strong passion for writing, I aspire to improve upon my skills as El Cid's Assistant News Editor this school year. While this opportunity allows...