Swim teams leave competitors in their wakes
Both boys and girls capture CIF crowns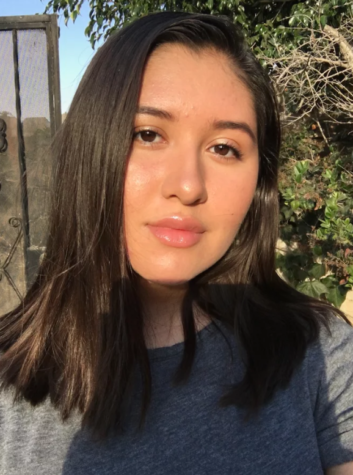 More stories from Mercy Sosa
After months of fighting hard this season, the boys and girls swim teams recently made Cathedral Catholic High School history by defeating rivals, winning City Conference, earning first place in Division II in the California Interscholastic Federation San Diego Section, and breaking city records along the way.
"We have a really great program with fantastic athletes," boys and girls swim coach Ms. Colette Reid said. "Our seniors have done a great job of setting a high bar for the large group of underclassmen, teaching what it means to be a Don on this team."
In only her second year of coaching swim, Ms. Reid, who also serves as one of the school's college counselor, kicked off the boys and girls swim season with enthusiasm, starting this season not only with a few swimmers lost, but also many new, young swimmers.
"The entire team contributes and puts points up for us," Ms. Reid said.
Although all swimmers have contributed to the team, the boys relay team, consisting of Ty Gruwell '18, Joshua He '19, Yuma Dugas '20, and Jeremy Berman '19, recently broke the city record, adding to the many accomplishments of this season.
"This season has been the closest I've ever felt with the four guys on both the medley relay and the 400 free relay," He said. "I've definitely grown as a person and see how much teamwork makes the dream work. It feels great to be a part of such an amazing relay squad, and I couldn't have done it without my teammates."
The girls swim team does not lack in strong swimmers, either. The team features an incredibly strong medley relay team, consisting of Mia Thomas '18, Kathryn Rhodes '19, Catie Pentlarge '20 and Kathryn Lundh '21.
"Our relay team is really unique because we have someone from every grade on the team," Rhodes said. "Kathryn Lundh is a freshman and swims butterfly, Catie Pentlarge is a sophomore and swims breaststroke, I am a junior and do backstroke, and our senior Mia Thomas swims freestyle."
The boys and girls swim team triumphed at this year's City Conference, made history by obtaining key wins, successfully defeated Torrey Pines High School, and swam its best times.
"Early on this year, our boys side beat Torrey Pines, who were undefeated for years," Ms. Reid said. "I think this gave them a lot of confidence for the season. Winning City Conference for boys and girls was a great moment as well. We had a lot of kids swim their best times, and it was really exciting."
This season, the boys relay team managed to better a San Diego section record from 2009 and break a division II record in the process. The boys never faltered when it came to cheering on their teammates until the end.
"We were cheering for Jeremy Berman on the last leg," He said. "When we saw that we won from the touch, it was an amazing feeling. It was even better when we saw the scoreboard and realized we had just broken records."
Rhodes shares He's excitement, always making sure to demonstrate her support for her teammates.
"We became like a family this season, and by the end, we were cheering so loud for our teammates that the officials had to tell us to be quiet," Rhodes said.
Being a part of CIF is always a privilege, but competing can be stressful to student athletes. Recently, the Dons boys and girls swim team went to CIF, fulfilling many aspirations.
"Last year was my first year swimming at CIF because I was injured as a freshman," Rhodes said. "CIF is not like any other swim meet. It is a lot of fun, but [it] can also be really stressful."
The stress, however, did not stop these star swimmers from earning many medals and other recognitions at CIF.
"I earned three first places and one second place medals," He said. "I won both of my individual events and was a part of the section record setting medley relay. I was also a part of one of the three relays that went under the previous division II record in the 400 freestyle relay.
"Every race that I was a part of at CIF was a Cathedral Catholic school record."
Rhodes also put many achievements under her belt when her teammates accomplished something that had never been done before in school history.
"Individually, I got second in my 100 yard backstroke and our relay got second," Rhodes said. "Both the girls and boys team won the title for team scores, something that has never been done in school history."
These wins will inspire CCHS swimmers for years to come by setting an example of competitive greatness.
"There is always a lot of growth through the season," Ms. Reid said. "I've seen a lot of maturity and leadership emerge as the season has gone on this year."
About the Contributor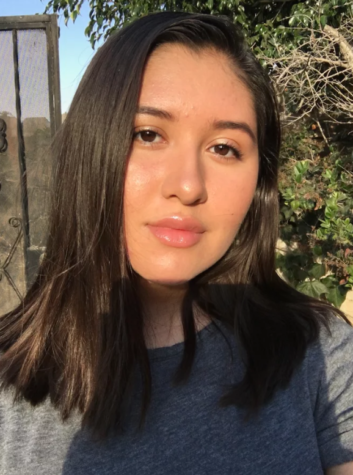 Mercy Sosa, Social Media Editor
My name is Mercy Sosa, and I am a junior at Cathedral Catholic High School. A first year El Cid member, I hold the position of social media editor. World current...