Playing in the sand
Construction begins on new sand volleyball courts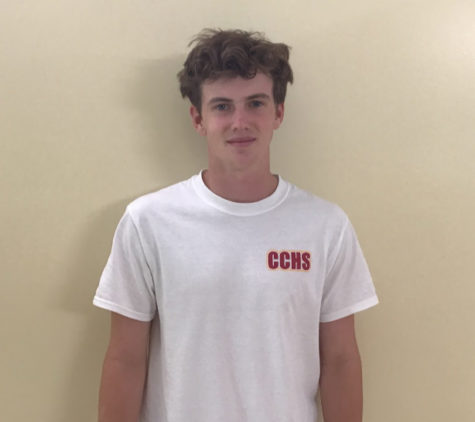 More stories from Cole Hume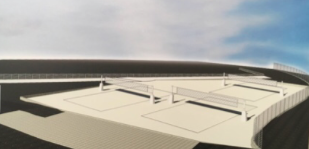 When volleyball player Jackson Reed '20 chose to attend Cathedral Catholic High School, the volleyball program's aspirations to grow intrigued him, and when he heard about the construction of sand volleyball courts, he knew he made the right decision to attend CCHS.
"A home court will mean that our team will be able to have an atmosphere that we will be used to playing in," Reed said, "Maybe we can at least get some students to come out and watch our games."
After receiving a donation of $300,000 from an anonymous donor, CCHS began the construction of sand volleyball courts in February next to the baseball field in hopes of advancing the school's sand volleyball program.
"It's exciting for the girls and the boys programs," CCHS Director of Athletics Mr. David Smola said. "I think that once we have the courts, that will be a place that eliminates the travel down to the beach and other courts, which will take a lot of headaches away."
The construction timeline sits at about eight weeks, but the estimate is rough due to the project being dependent on successful construction. However, with the current estimation, the girls sand volleyball team could hold a home game this season.
"I am excited [about the possibility of playing a game at home this season] because it will be fun to have people come to our games now and support the beach volleyball team," varsity volleyball player Aislyn Xanthos '20 said. "We can also have better practices because we can just stay on campus here rather than go to another place."
Some people expressed concern of foul balls from the adjacent baseball field endangering volleyball players or fans. However, Director of Major Gifts and Planned Giving Mr. Michael Trunzo said the administration already has recognized and addressed that possibility.
"A major idea with this whole project was with the baseball field there would be higher netting put up [on the side which parallels the volleyball courts]," Mr. Trunzo said. "We didn't want the volleyball games to be like a cage match with netting surrounding the courts, so we are adding netting to the baseball field, instead."
The sand volleyball program for boys began two years ago, and it has enjoyed its share of success in the past two seasons, boasting an impressive record this season.
Boys varsity head coach Chris Griebenow believes the home-court advantage may not be extreme, but it is recognizable.
"I wouldn't say that the advantage is substantial, but it isn't immeasurable," coach Griebenow said. "Playing where you practice is definitely helpful, but the real advantage comes from the cheers from the fans that go to home games."
Ultimately, the Dons sand volleyball teams will surely see an uptick in attendance, and possibly in wins, according to Reed.
"The courts will help advance and expand the program by getting more athletes involved in the program so we can build a legit squad and have some more depth on our teams," Reed said.
About the Writer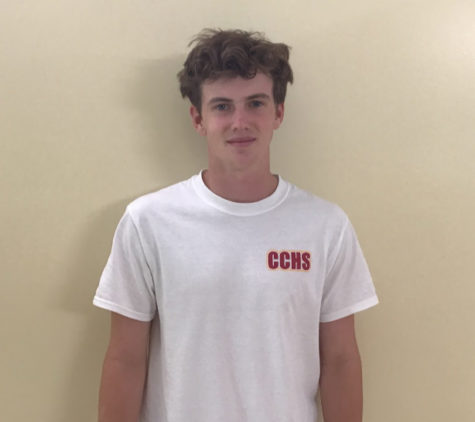 Cole Hume, Editor-in-Chief
Serving as Managing Editor for two years and writing more than 20 El Cid stories prepared me for the critical role of Editor-in-Chief, where I plan to...