Team of aces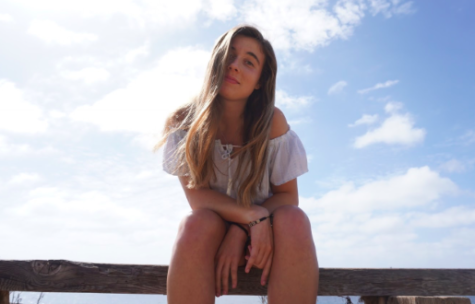 More stories from Riley Hetherington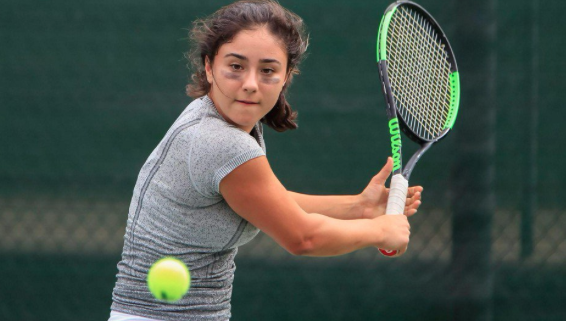 Starting the season with two key players injured would be a nightmare for most high school tennis coaches, but that conundrum was reality for Cathedral Catholic High School girls tennis Head Coach Ron Marquez.
"Number one singles player Sophie Raiszadeh began the season with a leg injury and did not play until a month into the season," Mr. Marquez said. "Number two singles player Bela Jones injured her knee during an individual tournament over a weekend, and [she] was out for three weeks in the middle of the season. Various other players were injured or sick during the season.
"So, a lot of the girls had to mix and match doubles partners, and some girls had to play singles that normally did not."
Never fear, though.
After a season filled with highs and lows, the team recently came together to take home the California Interscholastic Federation Division 1 Championship at Morley Field.
The collection of sickness and injuries resulted in many frustrating matches throughout the season, including an 8-10 loss against Scripps Ranch High School, a team CCHS beat 13-10 earlier in the season.
It was frustrating matches that truly tested the endurance of the team, but eventually made the players stronger.
"We had eight matches this season where we lost by a point without our full lineup," Mr. Marquez said. "So, the team gained valuable experience in tough matches during the season."
Through thick and thin, the the team ended its season 12-11, while also taking home the CIF trophy.
Mr. Marquez credits the team's success to senior co-captains Kiki Carney and Lucy O'Donnell, who both say their teammates kept them grounded throughout their rollercoaster season.
"I stayed confident as a captain, along with Lucy O'Donnell, because we had faith in our team," Carney said. "We were aware of everyone's skills, talents, and perseverance, and we were confident in each individual player."
The team was receptive of this confidence, and many players agree it played a pivotal role in their comeback.
"We definitely started off the season with a few bad losses," Raiszadeh '19 said. "However, we went in the CIF super motivated. All of us were willing to put everything we had into each match."
Raiszadeh also spoke of their most effective pregame rituals, which includes a motivational pep talk to get everyone pumped up, usually led by Raiszadeh herself. After game introductions, the team huddles for a quick prayer and then scream their favorite cheer.
The team believes this ritual is their key to successful play and their close bond.
Their last stop before getting their final win was the top-ranked San Dieguito Academy, which proved to be a tough competitor, but could not beat CCHS.
"It was everything to win," Carney said. "It was the perfect end to four years of high school tennis, and the best way to close out this amazing season with the best team."
This win was not the end for CCHS, which went on to the CIF individual matches earlier this month, where seven players from the varsity team qualified, the most the team qualified since 2009. Raiszadeh entered the competition ranked third, while the co-captain doubles team Carney and O'Donnell stood in the top 16.
The seven-year competitor and recently titled Player of the Year, Raiszadeh placed fifth overall in CIF individuals for CCHS.
"We were all ecstatic when we found out about the win," Raiszadeh said. "It's what we've been working so hard for, and we all knew we could accomplish it as a team."
Raiszadeh was not the only recognized standout from this year's team, alongside her stood Bela Jones '20, Lindsay Lynch '19, O'Donnell, and Carney, all who received All-Western League Honors this past season.
Although the team struggled to succeed due to the injuries of Jones and Raiszadeh, Mr. Marquez is proud of the team's accomplishments.
"Overall, this team came together at the end and were very successful," he said. "They endured the ups and downs of the season, but stayed the course and ended up champions."
About the Contributor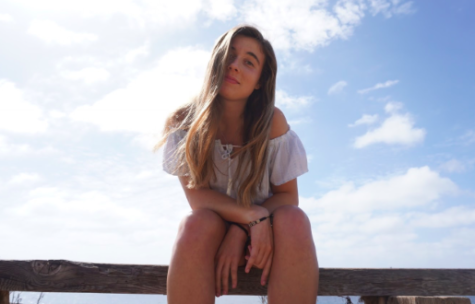 Riley Hetherington, Editor-in-chief
As my second year as El Cid Editor-in-Chief begins, I look forward to spending my senior year improving the newspaper and eventually leaving El Cid in...